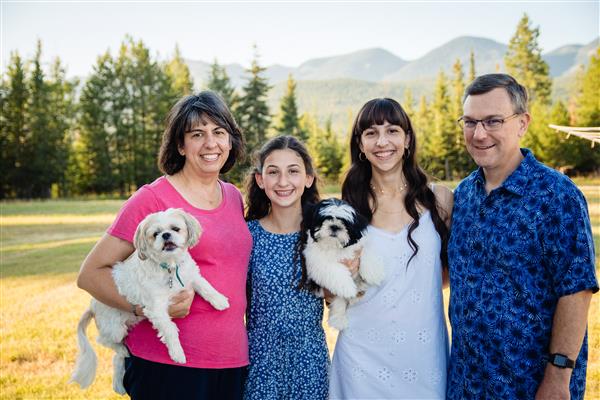 Lisa Ratz

Chemistry I

Hello,

My name is Lisa Ratz and I am back teaching Chemistry and Earth Science for a third year after taking time to raise my girls. I am thrilled to be back at Hellgate in the classroom that I taught in for five years from 1999 - 2004. I have a Bachelor of Science degree in Chemistry from Montana Tech and a Master's in Chemistry from the University of Montana. While I was earning my Master's degree, I received my teaching certification from the U of M as well.

I also have my broad science endorsement.

My husband, a mechanical engineer and I met at Montana Tech and have been married for 24 years. I am the proud mom of two girls, Emily, 17 a Senior at Hellgate and Sarah, 13, an 8th grader at Washington Middle School.

I was born and raised in Butte and my husband was born and raised in Whitefish - so, Missoula has been a great place for us to settle and make it our home.

I am so excited to be back teaching chemistry and earth science again and I am looking forward to the opportunity to get to know all of my students this year.

Go Knights!!
2020/2021 Schedule

1st Period - Chemistry 1

2nd Period - Chemistry 1

3rd Period - Earth Science

4th Period - Earth Science

5th Period - Chemistry 1

6th Period - Chemistry 1