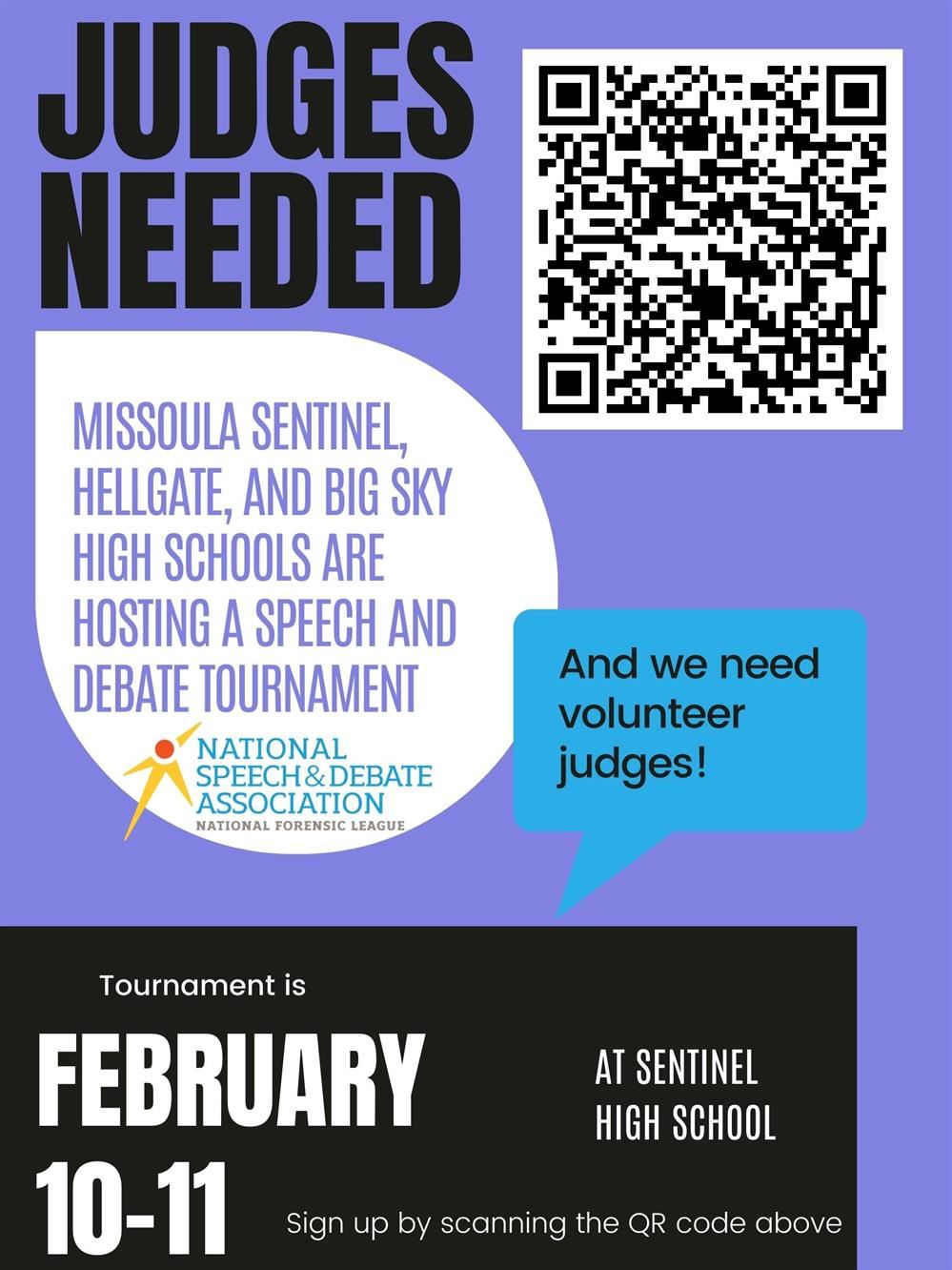 National Qualifiers judges needed!
For the 2022-2023 season, we are joining with Sentinel and Big Sky to host the National Qualifier Speech and Debate meet the weekend of February 10-11th.

We need lots of help to run this tournament, so if you or someone you know is interested in judging, please use the link below to sign up!