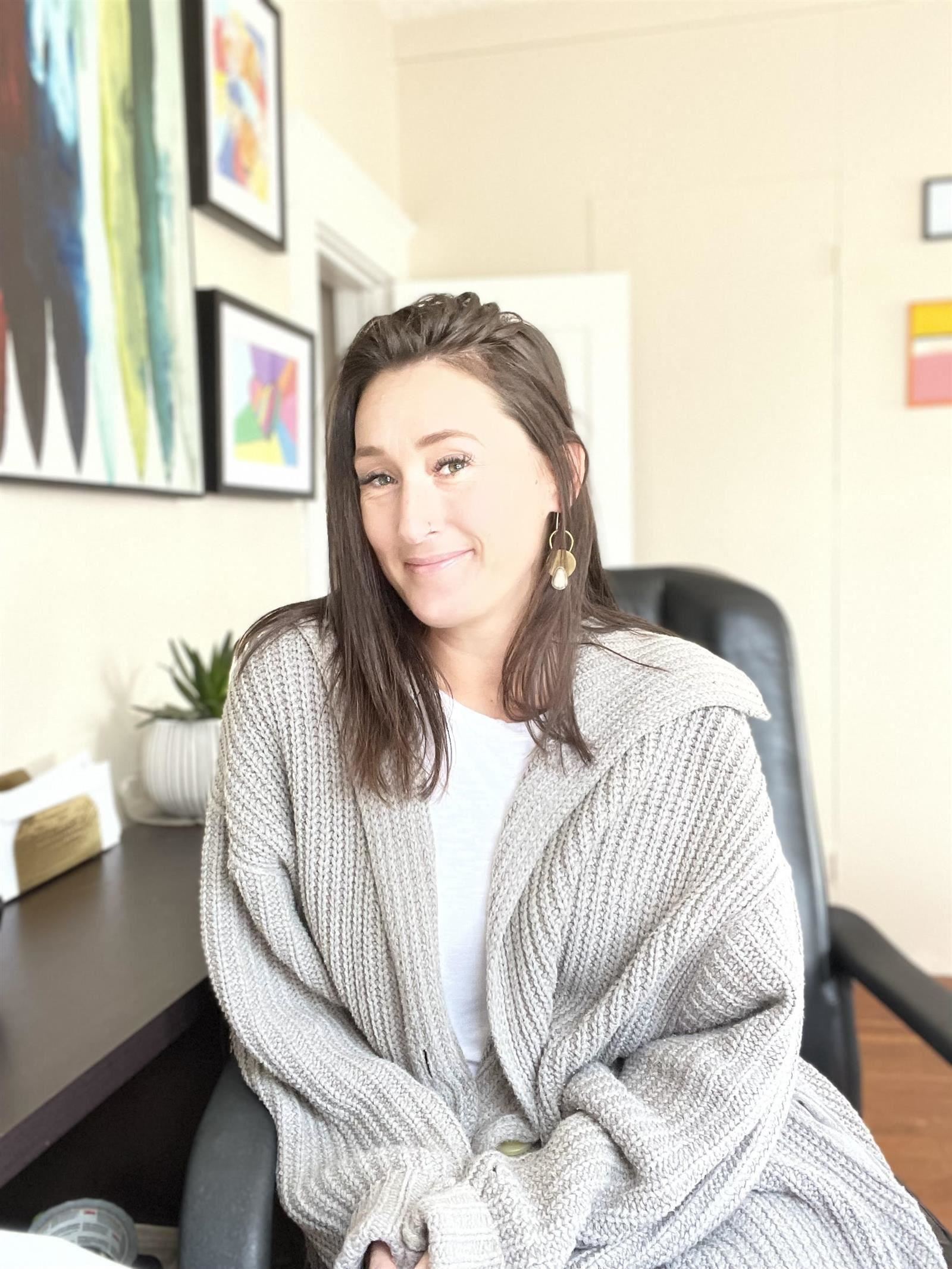 Phone: 406-728-2400 ext 4634
Email:
Degrees and Certifications:
Ms.

Jo ♡

Hello, my name is Joanna Schapley and I am continuing my journey as a school counselor helping all students with issues that may be affecting their academics and personal/social interactions. I completed my internships at Hellgate High School, Washington Middle School, and Franklin Elementary School in 2015. That spring, I began my career in my hometown at Arlee Elementary School, where I was able to work with students through individual, group, and classroom guidance lessons. Following my time in Arlee, I was employed by Missoula County Public Schools and Florence-Carlton High School. I am now going into my eighth year as a school counselor at CS Porter Middle School, where I am able to help students with:
Promoting positive attitudes among students towards self, family, peers, and community.

Assisting students in learning how school performance relates to future opportunities.

Helping school staff teach skills such as decision-making, resolving conflicts, and respecting others.

Working with students, parents, and school staff to identify learning needs and to design interventions to enhance student success.

Helping students to recognize and make the best of their abilities.

Providing support during a personal crisis.

Working with students on attendance issues.

Coordinating referrals to outside agencies.

Helping to create a safe and positive learning experience.
GROWING UP ISN'T EASY! HERE ARE SOME OF THE TOPICS THAT CAN BE DISCUSSED DURING COUNSELING:
Making friends

Liking myself

Getting along with others

Parents' divorce

Being a "new kid"

Studying

Bullying

Learning and responsibility

Death and dying

Moving away

Being honest

Organization

Drug and alcohol abuse

College/Career/High School Readiness
HOW STUDENTS CAN SEE THE COUNSELOR:
Students are able to access the Student Services Center by asking their classroom teacher for a Blue Card. From there, Mr. John in Student Services will contact the appropriate staff member to assist. Students may also meet with the counselor if their parents, teacher, or administrative staff refer them. If you have any questions or comments, please don't hesitate to email me or fill out the contact form using the link below.