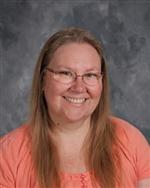 Phone: 406-728-2400 ext. 4626
Email:
Degrees and Certifications:
Marie Craton

Good day! I am a certified K-12 Special Education teacher, in my 24th year at Porter, serving students with a range of moderate to significant needs. I am pleased to have the opportunity to do work that I truly value, and appreciate the trust you place in me when you send your child to my classroom.
Weekly Check in

Posted by

Marie Craton

on

6/1/2020 9:40:00 AM

Weekly Check in

Posted by

Marie Craton

on

5/18/2020 9:40:00 AM

Weekly Check in

Posted by

Marie Craton

on

5/11/2020 9:40:00 AM

Monday, April 20

Posted by

Marie Craton

on

4/20/2020 9:45:00 AM

Weekly Check in on Zoom

Posted by

Marie Craton

on

4/13/2020 7:00:00 AM

Weekly Check-in

Posted by

Marie Craton

on

4/3/2020 3:00:00 PM

Remote learning - Here we go!

Posted by

Marie Craton

on

3/26/2020