Welcome to my web page. My name is Blake Love and I have been teaching at CS Porter since 1999. I have been teaching Life Science since I started and have also taught Math, ELA, and currently Science & HPE. I am looking forward to another fantastic year. I hope you enjoy Porter as much as I do! CS PORTER ROCKS!!!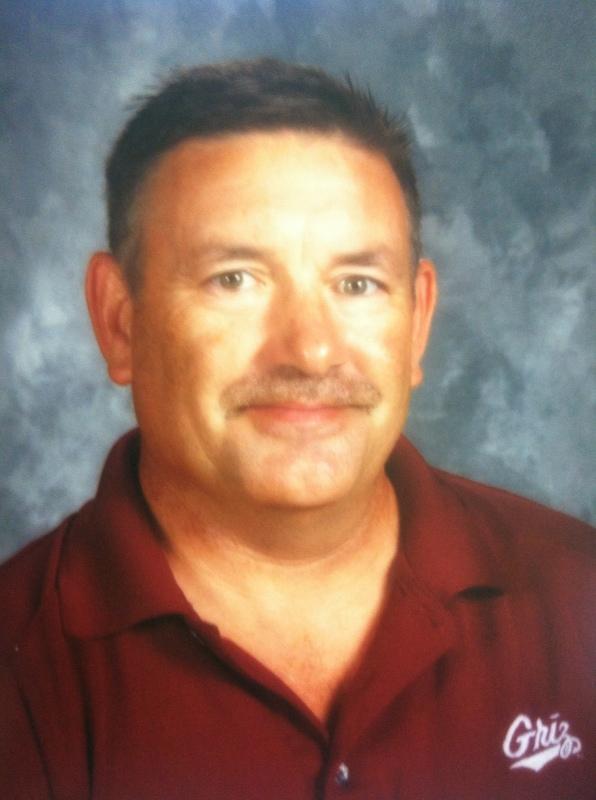 Phone: 406-728-2400 ext 4604
Email:
Degrees and Certifications:
Mr.

Blake Love, Science & H/PE

Blake Love

Science & HPE

- I've also taught Math, ELA and now HPE at Porter.

- Family

Andy Love, Missoula

- Born May 1987

- Engaged 2015

- Married March, 2017

- Our first Grandchild 2017

- Assistants for Enterprise Car Rental

Jake Love, Missoula

- Born September 1990

- Assistant Wrestling Coach Sentinel High School

- Works for Missoula Funeral Homes

Brenna Love, Missoula

- Born July 1997

- Student - U of M

- Student Lobbyist Helena 2019

- Past Business Manager for KBGA U of M Radio

- Past ASUM Board Member

- Past Vice President U of M ASUM Student Government

Wrestling Coach

- I've coached at all levels which includes,

Club - Cedar Falls Wrestling Club, Browning Wresting Club, Missoula Wrestling Club

Middle School - CS Porter

High School - Browning High School, Hellgate High School, Big Sky High School, Sentinel High School

College - University of Montana

Wrestling Official

- State, Regionals and Nationals

Montana, Washington, Wyoming, Florida, Texas, Idaho, Iowa, Virginia, North Dakota, South Dakota,

Head official for International Styles of Wrestling for AAU for the state of Montana and the United States.

Head official for Montana USAW all styles.

Other favorite Activities

- Traveling with my favorite travel partner, Kathy Love!!!

Summer 2016 - Lots of Montana, Florida, Washington, Idaho, Oregon, Canada

- Whitewater Rafting

Alberton Gorge (Clark Fork), Blackfoot and the Bitterroot

Middle Fork of the Salmon River (8 Days!!!)

- Mountain Biking

Single Track all over Montana and Parts of Idaho

You can usually find me on Blue Mountain.
7th Grade Regular Schedule 2019-20

P 1 08:20-09:06 HPE

P2 09:09-09:54 PREP/Team Meetings/PLC's

P3 09:57-10:42 PREP/Team Meetings/PLC's

P4 10:45-11:30 SCI

P5 11:33-12:18 SCI

P6 12:21-12:46 (Lunch)

12:46-01:06 (Recess)

P8 01:09-01:54 WIN

P8 01:57-02:42 SCI

P9 02:45-03:30 SCI

7th Grade Early Out Schedule 2019-20

P 1 08:20-08:57 HPE

P2 09:00-09:37 PREP/Team Meetings/PLC's

P3 09:40-10:18 PREP/Team Meetings/PLC's

P4 10:21-10:59 SCI

P5 11:02-11:40 SCI

P7 11:43-12:21 WIN

P6 12:21-21:46 (Lunch)

12:46-01:06 (Recess)

P8 01:11-01:49 SCI

P9 01:52-02:30 SCI