Welcome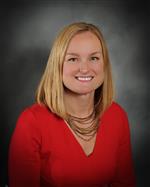 Greetings,
I am excited to serve as the Executive Director of Teaching and Learning for Missoula County Public Schools - a district that has earned an outstanding reputation for high expectations that fosters uncompromising excellence and empowers all learners.
The Teaching and Learning Department strives to uphold this outstanding reputation through collaboration, curriculum development, professional learning, and continuous improvement.
As part of our guiding principles, the District has provided
essential resources and valuable information
for staff, students and our community partners. Please browse the topics for further information. If you do not find what you are looking for, please do not hesitate to contact us.
I look forward to partnering with our community as we work together to ensure each child of Missoula County Public Schools has a rewarding, positive, and successful learning experience!
Best,
---
Elise M. Guest, Ed.D
Executive Director of Teaching and Learning