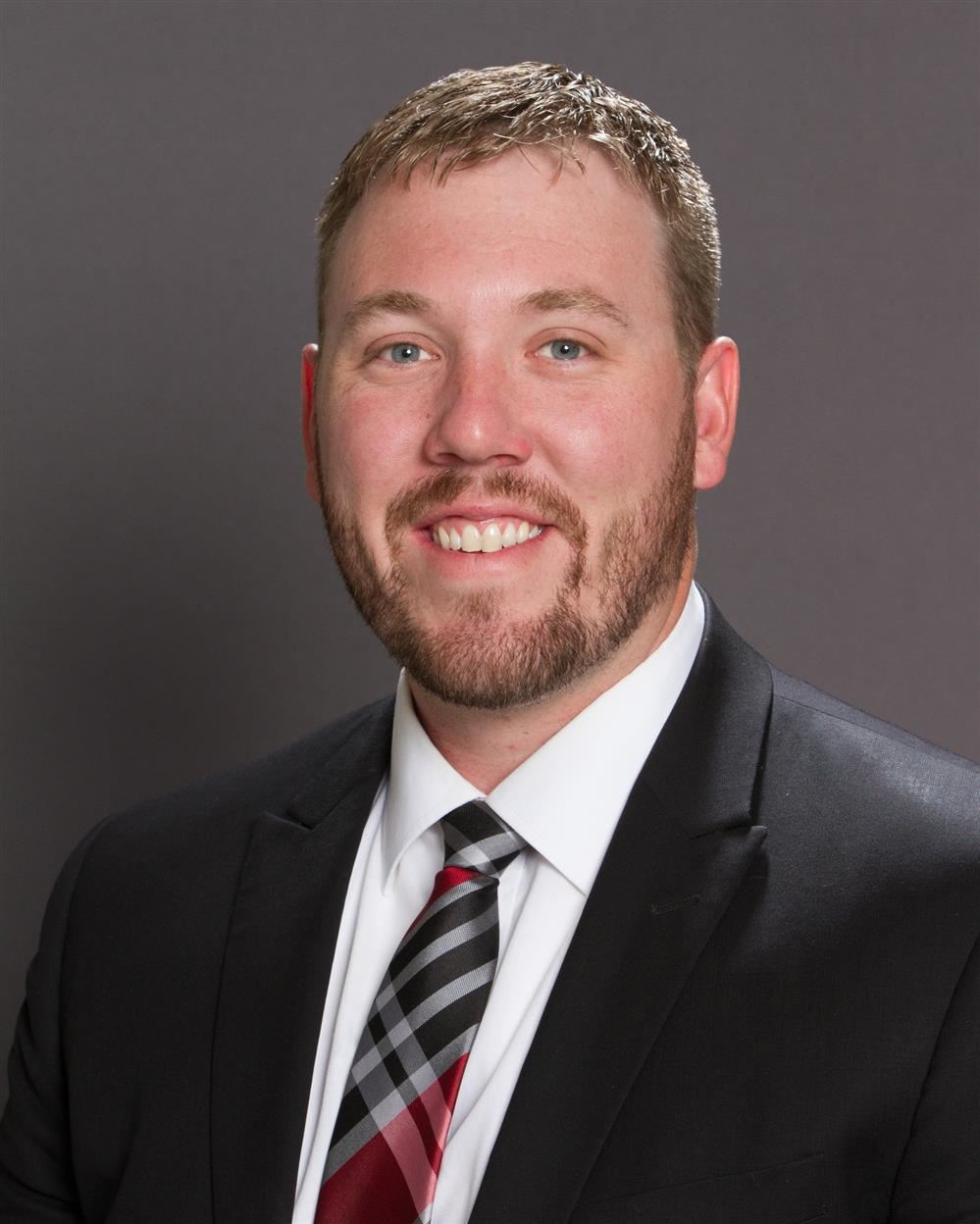 Coach Hobbs has been coaching high school basketball for over a decade in Western Montana. Born and raised in Spokane, WA, Hobbs always had a deep passion for the game of basketball. In high school he was a three year varsity starter at 3A West Valley High School and completed his senior year with the Greater Spokane League regular season scoring title and earning the GSL player of the year. Hobbs high school basketball coaches were his mentors throughout his high school career and continue to provide guidance, advice, and lessons in basketball, leadership, and life.

Hobbs was a multi-sport athlete earning multiple letters in football, basketball, baseball, and golf. Although his passion was basketball, Hobbs was highly recruited for football and ended up earning a scholarship to play football for the University of Montana. At UM, Hobbs was a two-year starter at defensive tackle and teammates with current SHS Assistant Principal, Craig Mettler. Hobbs earned a double major at UM in Business Marketing and Secondary Education with an emphasis in Business and Information Technology Education.

Upon graduation, Hobbs entered the teaching world and taught at the middle school and high school level for five years. In 2016, Hobbs left teaching to pursue a career in real estate where he currently works.

Coach Hobbs has coached every level of high school basketball with stops at Big Sky, Columbia Falls, and the head boys basketball coach at Stevensville while pursuing his teaching career. From 2017-2020 Hobbs was the girls JV coach at Sentinel under one of the greatest high school coaches of all time, Karen Deden.

Coach Hobbs is a father of three and is grateful for every moment he gets with his kids. His wife, Alyssa, is the backbone of the family and supports his crazy passion for coaching and leading young people. Outside of basketball, Hobbs loves to golf, travel with his friends and family, and attend Griz football and basketball games.

"I love to live life in the fast lane! I enjoy so many aspects of life and believe balance is crucial. I love my family, my career, my hobbies and coaching hoops. I was lucky to have amazing coaches that helped me become a college athlete. But more importantly, they mentored me to become a better person. To keep my nose clean and to accept the fact that growth happens outside of your comfort zone. They taught me to believe in and enjoy the journey and that a little progress each day will have big results in the end. My high school coaches were, and still are, some of the most important people in my life. If I can help just one kid the way they helped me, my coaching career will be complete. While I'd love to hoist a state title trophy some day, it's the relationships and mentorship that I value most. I feel lucky to have coached under Karen Deden and will forever be grateful for her mentorship and friendship. I can only hope to carry on the legacy that Coach Deden has built. Go Spartans!"

---
JV Coach: D.j. Reinhardt

Coach Reinhardt is entering her second season as the Sentinel Girls' JV Basketball Coach. Born in the Midwest, and raised in Missoula, MT, DJ Reinhardt is also an alum of Sentinel High School. She was a valedictorian, varsity letter recipient all four years in both Basketball and Soccer, and led the Girls Basketball team to the State AA Championship Title her senior year in 2012 under Coach Karen Deden.

Reinhardt was recruited to play Division 1 soccer and basketball, and was so excited to accept a full ride offer to play basketball at the University of Montana under Robin Selvig. Reinhardt redshirted her first year, and had a phenomenal time playing and learning from her teammates and coaches as a Lady Griz. DJ decided to go overseas for senior year, and ended her college career playing in England.

Reinhardt graduated with a BA in English, and now works as a Recruiting Coordinator for a local tech company, Submittable. In her free time she likes to teach yoga, climb, mountain bike, ski, trail run, make jewelry, and spend time with family, friends, and her dog Fitz Boy.

"I am so excited to come back for year 2 as the Girl's JV coach. I hope I can give back even a fraction of what my coaches gave to me as a young player - looking at you Deden. My years playing high school basketball were some of the most formative of my life, and I can't wait to see what kind of program we can continue to build here."

---

JV/Var Asst.: Jess O'Leary

---
Sophomore Coach: Sarah Knudtsen

Coach Sarah Knutson grew up in Illinois where she played basketball for four years in high school. Knutson was a three sport athlete and also ran cross country and track on varsity. She was recruited to play basketball at McHenry County College for two years after high school, and then finished college at Northern Illinois University. She has a K-12 teaching degree in Health and Physical Education. After college, she pursued her teaching career and decided to move out to Montana.

In August of 2013, Knutson got her first part time teaching job at DeSmet School in Missoula, Montana. She also decided to pursue her love of coaching and was hired as the freshman girls basketball coach at Hellgate High School. Coaching there for two years under Head Coach Gary McLaughlin. After those two years of teaching and coaching in Missoula she left for a full time teaching position in Phillipsburg, Montana. For three years in Philipsburg, Knutson was the K-12 Health and Physical Education teacher and varsity girls basketball and cross country coach.

In 2018, Knutson left Philipsburg and moved back to Missoula wanting to take a break from teaching. She got hired at Runner's Edge as a sales associate. Running has always been a passion of hers since she was little, and was excited to try something new. She has worked at Runner's Edge for the past four years and is currently a manager. Since working at RE she has developed a fondness of endurance running and challenges herself in ultra running races. "I believe it's important to challenge yourself outside of what's comfortable. Leaning into the uncomfortable is what makes a person strong."

"I am very excited to continue coaching basketball at Sentinel! I love being a coach and look forward to helping these young women develop skills and knowledge in basketball. I hope I can support them for any future goals they have, while working hard and enjoying the game."

---

Freshmen: Paige Phillips

Grew up in Twin Bridges, MT

Attended college at Boise State, then transferred to University of Montana - obtained a bachelors degree in exercise science and a masters in public health

Currently enrolled in the surgical technologist program in Missoula with hopes to become a physician's assistant one day

Played basketball, volleyball, cross country and track in high school

Have coached 2 seasons of high school volleyball and high school basketball (boys and girls)

Role model - Tara VanDerveer (Stanford Women's Head Basketball Coach)

Currently working at Loose Caboose Coffee

Coaching gives me an opportunity to share my love for athletics with the younger generation. With every new team or player, I learn something different every day about the game or as a person. Sports allow an opportunity, as a coach, to teach valuable life lessons that some students may hold on to for life. It's a very rewarding role.

---

Frosh/Soph Assistant: Reegan Walsh

I'm Reegan Walsh and I am from Helena, MT. I grew up in Helena where I attended Helena High school and played softball and basketball for 4 years. I now attend the University of Montana in hopes of graduating in athletic training and then on to Physical therapy school from

there.

My love for coaching started when I was in middle school and has just blossomed since then. I am hoping to grow with this program and learn from these amazing coaches around me.The most important thing when it comes to coaching is to know that the person always comes before the athlete. I'm so excited to have the opportunity to work with these girls this year!