WRESTLING SEASON STARTS NOV 20TH. YOU MUST HAVE YOUR PHYSICAL BEFORE THE 29TH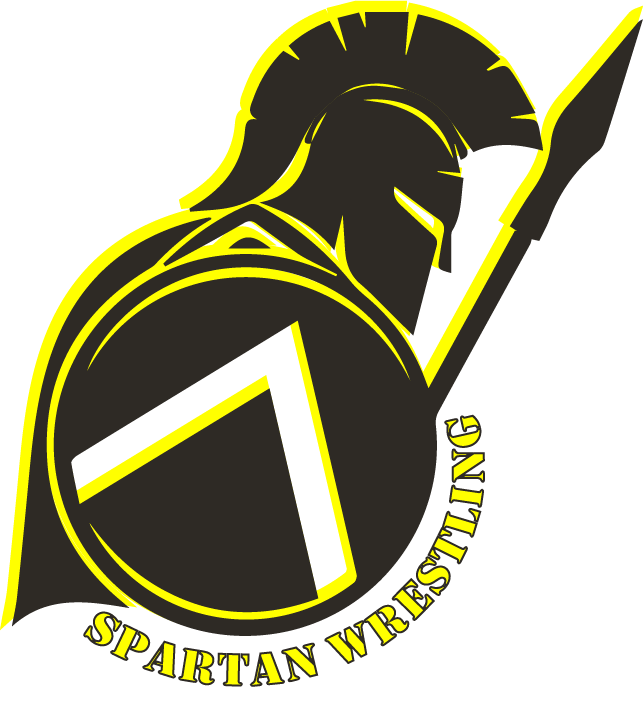 ATHLETIC ACADEMIC ELIGIBILITY REQUIREMENTS

The requirements are:

a. All student/athletes will be required to achieve a cumulative grade point of 2.0 or higher in all classes.

b. No student athlete may have an "F" in any subject during a grade-reporting period: i.e., mid-quarter, quarter, and semester.

c. Any student/athlete who received an "F", or whose grade point is below 2.0, will be ineligible for the following 10 school days during which time the grade will be reviewed by a weekly grade check. A weekly grade check will be needed until the next grading period. If the "F" is raised and the GPA is at least 2.0, a student/athlete will regain eligibility. If the quarter/semester grade remains the same after 10 school days, then the student/athlete will remain ineligible for that grade-reporting period. During the period of ineligibility, the student/athlete is expected to practice.

d. For students with an IEP or 504 Plan, building administration and Special Education teacher/504 coordinator will confirm that all accommodations have been fully implemented.

e. All classes a student/athlete is enrolled in and for which the student/athlete receives credit shall count in the determination of athletic eligibility.
2023-24 THESE HANDOUTS ARE INTENDED FOR BOTH THE WRESTLER AND HIS PARENTS OR GUARDIANS. IF YOU READ ALL OF THE MATERIAL IN THIS PACKET, PERHAPS WE CAN AVOID MISUNDERSTANDINGS LATER IN THE SEASON.

ATHLETES MUST HAVE INSURANCE COVERAGE.

EVERY ATHLETE MUST HAVE A PHYSICAL EXAM PRIOR TO PARTICIPATING IN ANY SCHOOL PRACTICES. THE SCHOOL PROVIDES FORMS TO BE FILLED OUT BY THE PHYSICIAN. IF YOU HAVE DIFFICULTY IN GETTING AN APPOINTMENT OR FIND THE FINANCIAL BURDEN TO BE A FACTOR, PLEASE LET ONE OF THE COACHES KNOW AND WE CAN HELP.

ALL ATHLETES MUST REGISTER ON THE DRAGONFLYMAX.COM. IT CAN BE FOUND ON THE SCHOOL'S WEBSITE.

THE SCHOOL REQUIRES THAT EVERY STUDENT INVOLVED IN AN EXTRACURRICULAR ACTIVITY PAY A $60 PARTICIPATION FEE FOR EACH ACTIVITY. EACH ATHLETE WILL ALSO NEED TO PURCHASE AN ACTIVITY CARD FOR $25. THIS WILL GET THE ATHLETE INTO ANY SPARTAN ATHLETIC EVENT FOR THE YEAR. WE REALIZE THIS IS A CONSIDERABLE FINANCIAL BURDEN FOR SOME OF YOU. WE WILL NOT DEPRIVE A STUDENT THE OPPORTUNITY TO WRESTLE BECAUSE HE CAN NOT AFFORD ALL OF THE ABOVE. IF YOU SEE THIS AS A PROBLEM, PLEASE CONTACT ME AND WE WILL MAKE ARRANGEMENTS FOR GETTING FINANCIAL AID.

WE ARE LOOKING FORWARD TO WORKING WITH ALL OF YOU DURING THE COMING SEASON. WITH YOUR HELP WE ARE CERTAIN WE CAN HAVE A VERY SUCCESSFUL SEASON. IF YOU HAVE QUESTIONS OR SUGGESTIONS, PLEASE FEEL FREE TO CALL US.

Jeremy LaPorte- Head Coach- 4062508466- jdlaporte@mcpsmt.org

Ron Beck - Assistant Coach- 4062188657- rbeck@mcpsmt.org

Michael Cloud- Assistant Coach- 4062146788 mcloud@mcpsmt.org

Brandon Edwards- Assistant Coach- 4063962270

Lane Armstrong- Assistant Coach (Girls)- 4062496391






TEAM RULES AND POLICIES

-EACH STUDENT WHO PLANS TO PARTICIPATE IN EXTRACURRICULAR ACTIVITIES MUST BE AWARE OF THE TERMS OF THE SCHOOL POLICY REGARDING THE USE OF TOBACCO, ALCOHOL, AND ILLEGAL DRUGS

-PARENTS ARE NOT ALLOWED IN THE WRESTLING ROOM DURING PRACTICE. ANY PARENT WHO WISHES TO VOLUNTEER AS A COACH MUST COMPLETE THE PAPERWORK REQUIRED BY THE DISTRICT AND COMMIT TO BEING AT PRACTICE ON A REGULAR BASIS. IF A PARENT NEEDS TO SPEAK WITH A COACH, PLEASE DO SO BEFORE OR AFTER PRACTICE.

-BEING PROMPT FOR ALL PRACTICES, WEIGH-INS, MEETINGS, ETC. IS ESSENTIAL. ANYONE INTERESTED IN BEING A SUCCESSFUL ATHLETE MUST BE WILLING TO MAKE THE NECESSARY COMMITMENTS OF HIS TIME.

-ATHLETES WHO MUST MISS PRACTICE FOR ANY REASON SHOULD NOTIFY ONE OF THE COACHES IN ADVANCE. ATHLETES MUST NOTIFY THE COACHES THEMSELVES RATHERTHAN "SENDING WORD" THROUGH ANOTHER ATHLETE. WE WILL BE REASONABLE IN GRANTING EXCUSES FROM PRACTICE, BUT WE MUST HAVE THE COOPERATION OF THE ATHLETES.IF YOU ARE NOT IN SCHOOL OR IF YOU MISS EVEN ONE PERIOD, YOU ARE NOT ALLOWED TO PRACTICE OR PARTICIPATE IN AN EVENT SCHEDULED FOR THAT DAY.

-IT IS IMPERATIVE ATHLETES NOTIFY ONE OF THE COACHES THEY SUSTAIN SIGNIFICANT INJURY. EACH STUDENT MUST LEARN TO DISTINGUISH BETWEEN AN "OWIE'' AND AN INJURY. A VISIT TO THE TRAINING ROOM SHOULD BE REPORTED TO THE COACH OR COACHES. IT CANNOT BE ASSUMED THE TRAINER WILL HAVE AN OPPORTUNITY NOTIFY THE WRESTLING COACHES OF EVERY INJURY TREATED.

-TO PREVENT INFECTIONS, WE URGE ALL ATHLETES TO WASH PRACTICE GEAR AND TOWELS VERY FREQUENTLY. A SHOWER WITH SOAP AFTER EACH PRACTICE AND COMPETITION IS REQUIRED. SINCE THE FACE, ELBOWS, KNEES AND ABRADES AREAS ARE FREQUENTLY THE SITES OF INFECTIONS, IT IS IMPORTANT THESE AREAS GET SPECIAL CONSIDERATION WHEN SHOWERING.

-ANY SUSPECTED SKIN INFECTION SHOULD BE REPORTED TO ONE OF THE COACHES IMMEDIATELY. IMPETIGO AND RINGWORM WILL NOT BECOME A PROBLEM

-ATHLETES WITH BRACES MUST HAVE BRACE COVERS OR A MOUTH PIECE. THEY WILL NOT BE ALLOWED TO COMPETE IN REAL COMPETITION WITHOUT ONE.





TRAVELING AND TRIP POLICIES

1. WE WILL NOT TOLERATE ANY HAZING OF ANY ATHLETE AT ANYTIME. WE WILL BE PARTICULARLY CAREFUL TO SEE THAT HAZING DOES NOT OCCUR ON THE BUS OR IN THE MOTEL ROOMS. ANY OFFENSE WILL BE TAKEN VERY SERIOUSLY AND WILL BE PUNISHED ACCORDINGLY.

2. ITINERARIES WILL BE PROVIDED FOR EACH TRIP. ATHLETES ARE EXPECTED TO TAKE TWO COPIES--ONE FOR THEMSELVES AND ONE FOR THEIR PARENTS. IT IS IMPORTANT PARENTS AND GUARDIANS ARE AWARE OF DEPARTURE AND TENTATIVE RETURN TIMES, DESTINATIONS, SCHEDULES, MOTELS, ETC.FOR EACH EVENT ITINERARIES WILL BE POSTED ON THE SCHOOL WEBPAGE AND THE TEAM FACEBOOK PAGE

3.ANY ATHLETE THAT IS RIDING HOME FROM AN EVENT WITH THEIR PARENTS MUST CONTACT ADMINISTRATION PRIOR TO THE TRIP.

4. EACH ATHLETE IS RESPONSIBLE FOR HIS OWN MEALS EXCEPT DURING THE STATE AND SEEDING TOURNAMENT. IT WILL MEAN THAT WE MUST "BROWN BAG" OR STOP FOR FAST FOOD ON TRIPS. WE WILL CERTAINLY MAKE ARRANGEMENTS SO THAT NO ONE-WHO LACKS FUNDS GOES WITHOUT FOOD.

LETTER REQUIREMENTS

VARSITY LETTERS MAY BE EARNED BY MEETING ONE OR MORE OF THE FOLLOWING CRITERIA:

WRESTLE IN 75% OF THE SCHEDULED VARSITY COMPETITIONS

SCORE TWICE AS MANY POINTS AS COMPETITIONS USING THE FOLLOWING POINT SYSTEM:

ONE POINT FOR REPRESENTING THE VARSITY TEAM

THREE POINTS FOR A DECISION

FOUR POINTS FOR A MAJOR DECISION

FIVE POINTS FOR A TECHNICAL FALL

SIX POINTS FOR A FALL, FORFEIT OR DEFAULT

PLACE IN ONE OF THE MAJOR TOURNAMENTS (TRI-STATE, ROCKY MOUNTAIN)

PLACE IN THE TOP FOUR AT THE DIVISIONAL SEEDING TOURNAMENT

PARTICIPATE IN WRESTLING FOR 4 YEARS AT SENTINEL.

IN THE EVENT THERE ARE UNUSUAL CIRCUMSTANCES,THOSE WRESTLERS WHO HAVE EARNED LETTERS MAY VOTE TO AWARD A LETTER TO ANY WRESTLER WHOM THEY FEEL IS WORTHY.

THE COACHING AND ADMINISTRATIVE STAFF MUST APPROVE ALL LETTERS.





MHSA WEIGH-IN POLICY

WE USE A SCIENTIFIC AND RELIABLE METHOD TO DETERMINE THE AMOUNT OF BODY FAT FOR EACH WRESTLER DURING THE FIRST 30 DAYS OF THE SEASON. ON THE BASIS OF BODY WEIGHT AND THE PERCENT OF BODY FAT, WE CALCULATE WHAT EACH WRESTLER WOULD WEIGH AT BOTH 5 AND 7 PERCENT BODY FAT.

A LICENSED PHYSICIAN EXAMINES EACH INDIVIDUAL AND VISITS WITH EACH REGARDING THE LOWEST WEIGHT AT WHICH THE WRESTLER WOULD PREFER TO COMPETE. WITH INFORMATION REGARDING BODY FAT, THE PHYSICAL INSPECTION, AND THE INTERVIEW, THE DOCTOR DETERMINES THE LOWEST WEIGHT HE FEELS WOULD BE APPROPRIATE FOR THE INDIVIDUAL. THAT WEIGHT IS CIRCLED AND ENTERED ON THE WEIGHT CARD PROVIDED BY THE MONTANA HIGH SCHOOL ASSOCIATION.

THE DOCTOR SIGNS THE CARD, WHICH IS TAKEN HOME TO HIS PARENT OR GUARDIAN. THE PARENT AND THE WRESTLER BOTH MUST SIGN THE CARD AND RETURN IT TO THE SCHOOL. THE COACH THEN SIGNS THE CARD, ONCE THE LOWEST CERTIFIED WEIGHT FOR AN INDIVIDUAL HAS BEEN ESTABLISHED IT DOES NOT MEAN THAT THE WRESTLER MUST BE AT THIS WEIGHT. ATHLETES MAY WRESTLE AT ANY WEIGHT AT OR ABOVE THIS WEIGHT DURING THE SEASON.

50% WEIGH IN RULE FOR THE SEASON

GOING INTO THE DIVISIONAL TOURNAMENT, YOU MUST HAVE WEIGHED IN 50 % OF THE WEIGH INS AT THE LOWEST WEIGHT YOU PLAN TO WRESTLE.

EXAMPLE: IF THERE ARE 15 WEIGH INS AND YOU WANT TO WRESTLE 120 AT THE DIVISIONAL TOURNAMENT, YOU MUST WEIGH IN EIGHT TIMES AT 120. THAT WOULD PUT YOU AT 53%.

ONE WEIGHT CLASS ABOVE WHAT YOU PLAN TO WRESTLE.

YOU ARE ONLY ALLOWED TO WEIGH IN ONE WEIGHT CLASS ABOVE WHAT YOU PLAN TO WRESTLE FOR THE SEASON.

EXAMPLE: IF YOU ARE PLANNING ON BEING A 120 POUNDER FOR THE END OF THE SEASON, YOU MAY NOT WEIGH IN ABOVE THE WEIGHT CLASS 126. IF YOU WERE TO WEIGH IN ABOVE 126, THAT WOULD MAKE THE WEIGH IN FOR 132, WHICH WOULD RESULT ON YOU NOT BEING ABLE TO GO 120 AGAIN.

YOU MAY WRESTLE ONE WEIGHT CLASS ABOVE WHAT YOU WEIGH IN AT

EXAMPLE: I COULD WEIGH IN AT 120, AND COACH COULD HAVE ME WRESTLE AT 126 FOR THE DUAL IF NEEDED.