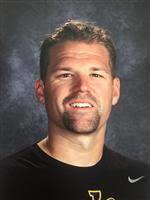 Phone:
Email:
Degrees and Certifications:
Craig Mettler

Title: Head Coach Years Coaching: 11 As Head Coach: 5

In four seasons guiding the Sentinel Spartans, Craig Mettler and his staff have been fortunate to work with incredibly talented groups of young women who captured two Women's AA Montana State Championships (2017/2018), two 3rd Place Finishes (2016/2019), three Divisional State Championsips (2016-2018), and three City Championships (2016-2018). In 2019 the men won their first state title since Sentinel was then know as, Missoula County High School, in 1964. The men have won the last three city titles (2017-2019).

Before stepping into the role of Head Coach, Coach Mettler's worked with the Sentinel Spartan throws program, having coached the Shot Put and Javelin. As the Head Coach, Craig has worked with all events. Coach Mettler currently coaches the Mid-Distance runners. Craig coached Sentinel Spartan football for 9 years.

Growing up, Coach Mettler was a 12 sport athlete at Walla Walla High School in Walla Walla, WA. Craig played Football at the University of Montana where he earned his undergraduate degree in Health and Human Performance in 2009. In 2015, Coach Mettler recieved his Masters in Educational Leadership from the Universtiy of Montana. Coach Mettler and his better half, Reese, reside in Missoula with their pup, Archie, and enjoys reading and recreating in the great outdoors when given the opportunity.

"Coach Mettler has really changed the track program as well as the environment. He creates a very encouraging atmosphere, and is supportive of every athlete, always wanting them to succeed and get better. He has also incorporated mental training such as practicing visualization, which has proven its success in meets. I am grateful to have gotten to know him better over that years both as a person and as a coach!"-Shelby Schweyen, Class of 2019, Lady Griz Basketball Commit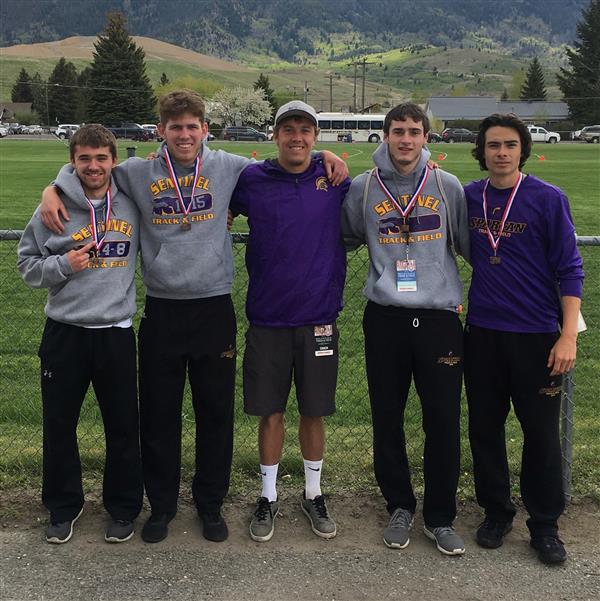 Phone:
Email:
Degrees and Certifications:
Dylan Reynolds

Title: Head of Male Sprints Years Coaching: 7

Coach Reynolds graduated from Florence Carlton High School in 2012 where he was a 3 sport athlete in Football, Basketball, and Track and Field. He was All-State in Football (2011) and Track and Field (2011, 2012). He led his team to a runner-up state finish in 2011 and 2012 with over 40 points in the state meet in 2012.

Coach Reynolds attended The University of Montana where he competed in Track and Field for 5 years. He was an All-Conference Hurdler and Sprinter in 2016 and 2017 and his relay team won the Big Sky Indoor Championships for the first time in school history in 2017. Dylan started coaching hurdles at Sentinel High School in 2013 as a volunteer during his freshman year of college.

Since 2013, Dylan has been coaching hurdles and sprints at Sentinel and has coached multiple state qualifiers and two state champions in the hurdles including the current state record holder in the women's 300m hurdles. Coach Reynolds resides in Missoula and has completed his B.A. in Marketing and Management and is currently seeking his Masters in Secondary Education.

Head Coaches Comments: We were blessed to get Dylan into coaching at such a young age. With his experience at the college level in many events, he is able to fill in when needed at multiple events. Having coaches who have particiapted and coached in many events, such as Dylan has, allows him to speak the difficult language of physiology that is easy for kids to comprehend. Dylan is passionate about Track and you can see that in his athletes' results. He put together the fastest quadruplet of 100m sprinters in the history of Sentinel High School. Our sprints program is thriving under Reynolds and will only get better with him guiding the way!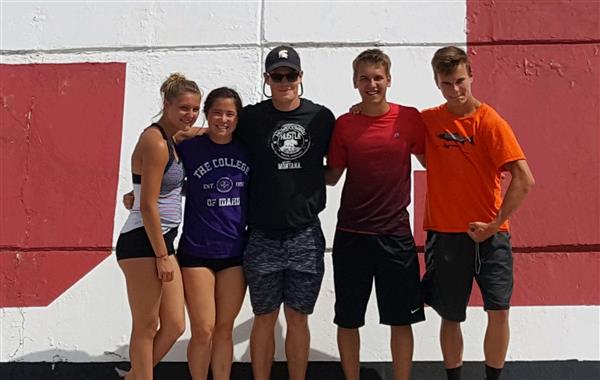 Phone:
Email:
Degrees and Certifications:
Nick Trebesch

Title: Head of Pole Vault Years Coaching: 4

Coach Trebesch was born and raised in Missoula and graduated from Sentinel in 2013. He was a track and soccer athlete in high school and is currently attending the University of Montana where he will receive a bachelors degree in exercise science this spring.

Coach Trebesch is also a personal trainer and since 2014, he has worked with and learned from some of the best coaching minds in the state. He has helped athletes train for many things from strong man competitions to physique contests. But he has some extra passion for track and field.

This will be coach Trebesch's 3rd season with Sentinel. He has helped coach long and triple jump in 2017 and has been coaching pole vault since.

Head Coaches Comments: Nick is an impressive young coach. He knowledge of physics has allowed him to adapt to the technical nature of the Pole Vault. Nick is one of the most down to earth folks you will meet and you see that in his interactions with the athletes that he works with. He is developing a program that is going to surprise some folks in 2019.

Athletes Comments: "I enjoy coach Trebesch as my Pole Vault coach because he has dedicated so much of his time to us, during the season and the off season. He is always willing to work and learn right along side with us as well, showing the attitude and mindset needed for any coach or athlete to improve. Along with this, he is a genuinely nice and caring guy!"-Jared Rosenquist, Class of 2020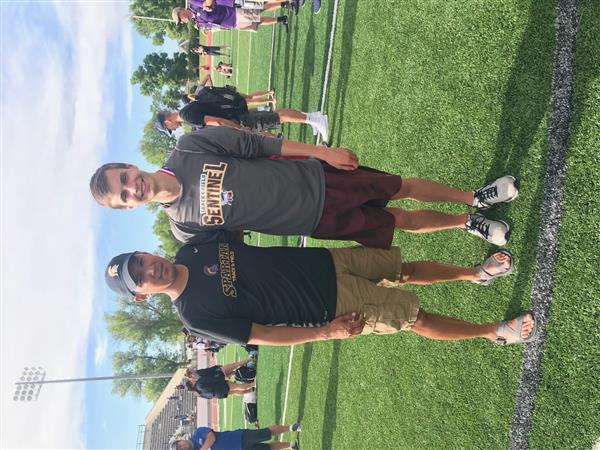 Phone:
Email:
Degrees and Certifications:
Diego Hammett

Title: Head of Distance Years coaching: Track & Field -14 // Cross Country - 16

Coach Hammett graduated from Butte High School in 1990. At Butte High he ran distance for Track & field for 3 years. He also ran 2 years of Cross Country earning all-state both years. His senior year he was 2nd at the state meet.

Coach Hammett then went to North Idaho Community College where he competed in Cross Country and Track & Field. After NIC he went onto to pursue his education at MSU and eventually finishing at MSU-Northern. While attending MSU-Northern, he became an assistant XC coach for 2 years at Harlem Public Schools.

After college, Coach Hammett moved to Lame Deer, MT in 1999, where he taught Health Enhancement at Lame Deer High School. He was the head Cross Country and Track & Field coach for the 1 year that he was there. From Lame Deer coach Hammett moved to Harlem, MT and became an Education Coordinator for a 21st century education grant. After 1 year He moved up to Browning and began teaching Adaptive PE in the district for a year. He eventually transferred to a Health Enhancement position at Browning High School. During his time in Browning Coach Hammett coached 2 years of Elementary basketball boys and girls, 1 year of elementary XC and 1 year of elementary track & field. In 2004 & 2005 coach Hammett was an assistant track coach, coaching the distance squad. In his second year he had all 5 of his 3200 runners qualify for state. Sweeping the top 5 spots at the Divisional meet. 4 out of the 5 of his 3200 runners also qualified for the 1600. In the fall of 2005 He and his family moved to Missoula to attend the U of M. Coach Hammett would receive his Master of Education in Education Leadership in the spring of 2007. While attending school coach Hammett Started working for Missoula County Public Schools teaching at Willard Alternative ½ time in the fall of 2005. He would teach at Willard till 2009. During his time at Willard he also picked up a PE class at Washington Middle school 2007. Coach Hammett would eventually be hired full time at Chief Charlo Elementary in the Fall of 2009 and is still teaching there. From 2006-09 Coach Hammett coached Middle School Track & Field. In the Fall of 2009 he was hired as the Girls XC coach. In the spring of 2010 he was brought on as an assistant Track & Field Coach. In 2015 he became the Head coach for both boys and girls XC.

Head Coaches Comments: Diego invests much time to his distance crew of kids. Diego always has his runners best interst in mind. The distance crew is one of the tightest group of young men and women on the team and that is attributed to Diego and the culture that he has created with his Cross Country and Track and Field distance teams.