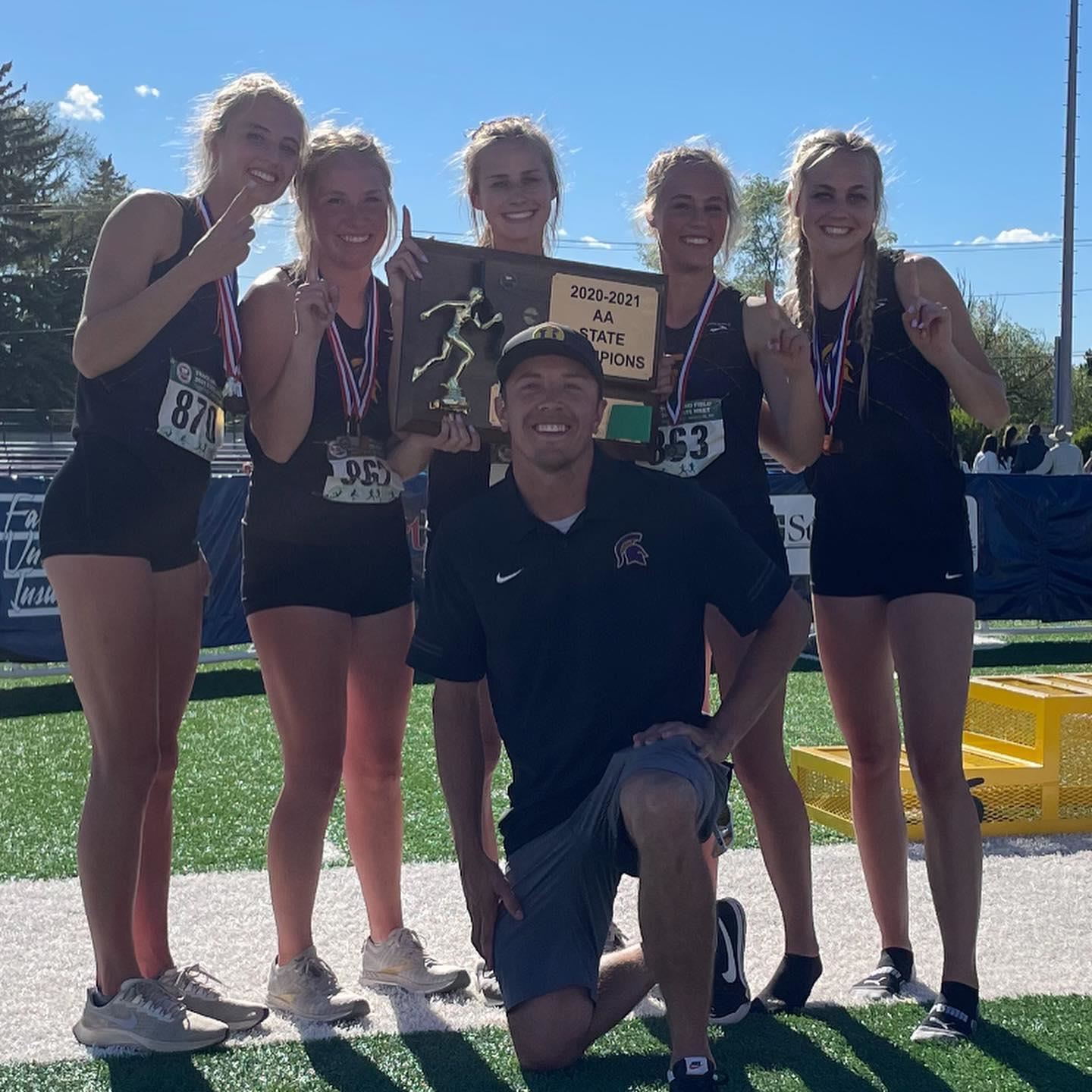 Phone:
Email:
Degrees and Certifications:
Dylan Reynolds

Title: Head Coach Years Coaching: 11 As Head Coach: 1

For the past 10 seasons at Sentinel High School, Coach Reynolds has been an assistant coach in both the hurdles and sprints.

Coach Reynolds graduated from Florence High School in 2012, where he joined the University of Montana track team and competed from 2013-2017. He competed in the 400m, 400m Hurdles, Long Jump, Relays, and briefly did the heptathlon his senior year. He was a 3-time All Big Sky Conference performer in the 400m Hurdles and the 4x400m Relay.

Since 2013, Dylan has been coaching hurdles and sprints at Sentinel. He has coached 5 state champions in the hurdles including the current state record holder in the women's 300m hurdles, 4 state champions in the sprints and the 2022 Boys' 4x100m Relay state champs. Coach Reynolds resides in Missoula and has completed his B.A. in Marketing and Management and his Masters in Secondary Education. He is also the Marketing teacher at Sentinel, BPA Advisor and assistant football coach.

Former Head Coach Craig Mettler's Comments: We were blessed to get Dylan into coaching at such a young age. With his experience at the college level in many events, he is able to fill in when needed at multiple events. Having coaches who have participated and coached in many events, such as Dylan has, allows him to speak the difficult language of physiology that is easy for kids to comprehend. Dylan is passionate about Track and you can see that in his athletes' results. He put together the fastest quadruplet of 100m sprinters in the history of Sentinel High School. Our sprints program is thriving under Reynolds and will only get better with him guiding the way!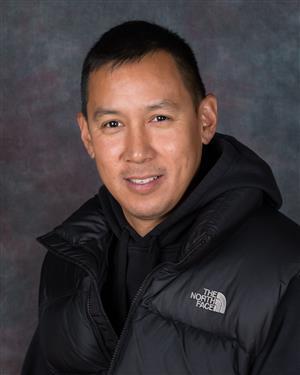 Phone:
Email:
Degrees and Certifications:
Diego Hammett

Title: Head of Distance Years coaching: Track & Field -14 // Cross Country - 16

Coach Hammett graduated from Butte High School in 1990. At Butte High he ran distance for Track & field for 3 years. He also ran 2 years of Cross Country earning all-state both years. His senior year he was 2nd at the state meet.

Coach Hammett then went to North Idaho Community College where he competed in Cross Country and Track & Field. After NIC he went onto to pursue his education at MSU and eventually finishing at MSU-Northern. While attending MSU-Northern, he became an assistant XC coach for 2 years at Harlem Public Schools.

After college, Coach Hammett moved to Lame Deer, MT in 1999, where he taught Health Enhancement at Lame Deer High School. He was the head Cross Country and Track & Field coach for the 1 year that he was there. From Lame Deer coach Hammett moved to Harlem, MT and became an Education Coordinator for a 21st century education grant. After 1 year He moved up to Browning and began teaching Adaptive PE in the district for a year. He eventually transferred to a Health Enhancement position at Browning High School. During his time in Browning Coach Hammett coached 2 years of Elementary basketball boys and girls, 1 year of elementary XC and 1 year of elementary track & field. In 2004 & 2005 coach Hammett was an assistant track coach, coaching the distance squad. In his second year he had all 5 of his 3200 runners qualify for state. Sweeping the top 5 spots at the Divisional meet. 4 out of the 5 of his 3200 runners also qualified for the 1600. In the fall of 2005 He and his family moved to Missoula to attend the U of M. Coach Hammett would receive his Master of Education in Education Leadership in the spring of 2007. While attending school coach Hammett Started working for Missoula County Public Schools teaching at Willard Alternative ½ time in the fall of 2005. He would teach at Willard till 2009. During his time at Willard he also picked up a PE class at Washington Middle school 2007. Coach Hammett would eventually be hired full time at Chief Charlo Elementary in the Fall of 2009 and is still teaching there. From 2006-09 Coach Hammett coached Middle School Track & Field. In the Fall of 2009 he was hired as the Girls XC coach. In the spring of 2010 he was brought on as an assistant Track & Field Coach. In 2015 he became the Head coach for both boys and girls XC.

Head Coaches Comments: Diego invests much time to his distance crew of kids. Diego always has his runners best interests in mind. The distance crew is one of the tightest group of young men and women on the team and that is attributed to Diego and the culture that he has created with his Cross Country and Track and Field distance teams.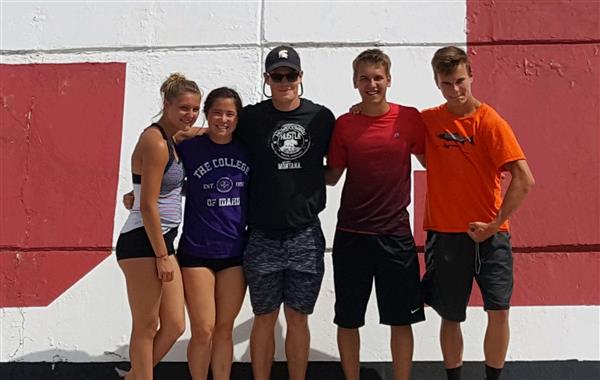 Phone:
Email:
Degrees and Certifications:
Nick Trebesch

Title: Head of Pole Vault Years Coaching: 4

Coach Trebesch was born and raised in Missoula and graduated from Sentinel in 2013. He was a track and soccer athlete in high school and is currently attending the University of Montana where he will receive a bachelors degree in exercise science this spring.

Coach Trebesch is also a personal trainer and since 2014, he has worked with and learned from some of the best coaching minds in the state. He has helped athletes train for many things from strong man competitions to physique contests. But he has some extra passion for track and field.

This will be coach Trebesch's 3rd season with Sentinel. He has helped coach long and triple jump in 2017 and has been coaching pole vault since.

Head Coaches Comments: Nick is an impressive young coach. He knowledge of physics has allowed him to adapt to the technical nature of the Pole Vault. Nick is one of the most down to earth folks you will meet and you see that in his interactions with the athletes that he works with. He is developing a program that is going to surprise some folks in 2019.

Athletes Comments: "I enjoy coach Trebesch as my Pole Vault coach because he has dedicated so much of his time to us, during the season and the off season. He is always willing to work and learn right along side with us as well, showing the attitude and mindset needed for any coach or athlete to improve. Along with this, he is a genuinely nice and caring guy!"-Jared Rosenquist, Class of 2020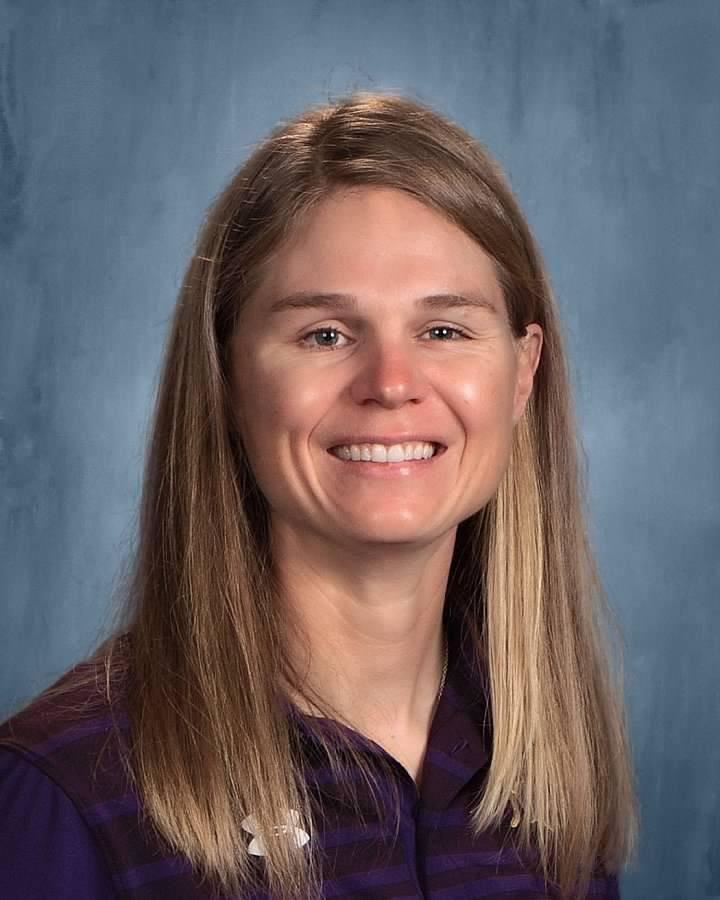 Phone:
Email:
Degrees and Certifications:
Sara Pfeifer

Event: Discus Years Coaching: 12

Coach Pfeifer excelled in both basketball and track as a high school athlete in the state of Arkansas, holding the state record in the shot put for almost 20 years and winning state in shot, discus, and high jump for the Ozark High School Hillbillies. She went on to play basketball at the University of Arkansas, and planned to throw Javelin and compete in the Heptathlon for the Razorback track team until basketball injuries got in the way.

Over the past 12 years, Pfeifer has coached track in 3 different states, primarily focusing on the throwing events. This will be her third year teaching math and coaching discus at Sentinel. When she's not teaching and coaching, you can find her on her bike or at her children's youth sporting events!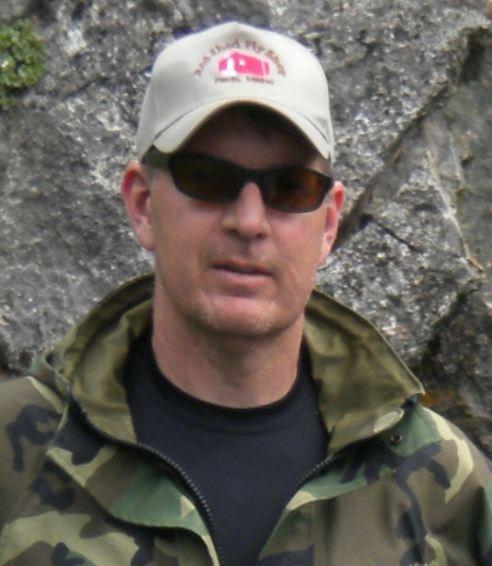 Phone:
Email:
Degrees and Certifications:
Charlie Palmer

Title: Mental Skills Coach Years coaching: 5

Charlie worked for nearly twenty years as a wildland firefighter, in a variety of different capacities and with three different federal agencies: the Bureau of Land Management, the Forest Service, and the U. S. Fish and Wildlife Service. He spent ten years of his fire career with the Missoula Smokejumpers, based in Missoula, Montana.

Between fire seasons, Charlie completed his BA, MA, Ed. S., and Ed. D. degrees at the University of Montana in Missoula. Dr. Palmer joined the University of Montana's Department of Health and Human Performance (now Integrative Physiology and Athletic Training) in August of 2006, where he continues to teach and conduct research, primarily focusing upon human factors in wildland firefighting and other high risk occupations. As a Professor at UM, he teaches several sport/performance psychology courses and an upper division ethics course. In 2019, Palmer was named the NCAA Faculty Athletics Representative at UM. Dr. Palmer is the author of Montana's Waldron Creek Fire: the 1931 Tragedy and the Forgotten Five, and also Fired Up!: The Optimal Performance Guide for Wildland Firefighters. He also serves as host of the wildland firefighter focused podcast On The Line.

Charlie has worked with athletes at the high school, collegiate, and professional levels, helping them to understand how sport psychology can be of benefit to their overall performance. From 2000 to 2018, Charlie served as a consultant with Mission-Centered Solutions, helping to teach the Point of the Spear (L-380) and the All Hazard Incident Leadership (L-381) courses for fire managers around the world.

Phone:
Email:
Degrees and Certifications:
Jerrod Akins

Title: Triple Jump Years of Coaching: 25

Jerrod Akins is coming to the Spartans after a long coaching career in the State of Washington. In his 25 years of coaching the long, triple, and high jump, Jerrod was lucky enough to coach over 50 individual league champions (boys and girls combined), over 40 individual district level champions, over 20 individual state placers, and been the part of three different state championship teams. On one of those state championship teams, the triple jumpers Jerrod coached finished first, second, and eighth to clinch the state championship. Jerrod has loved coaching the jumps each and every year since 1995, but says 2016 was his career highlight when oldest and youngest sons were both jumpers on the team he coached.

During his coaching career, Jerrod spent all of his years coaching at Snohomish High School…..the same high school he attended. During his years at Snohomish, Jerrod was a three sport athlete participating in football, basketball, and track. During his senior season he was a state competitor in all three jumps and won the state AAA championship in the triple jump (47'1"). He next attended the University of Washington and was a member of the Husky track and field team focusing on the long and triple jump. His college highlight came in 1993 where he placed 4th at the Pac-10 Championships in the triple jump. His best jumps as a Husky were 23'10" in the long jump and 50'1/2" in the triple jump.

When not coaching, Jerrod works as the Deputy Chief United States Probation Officer for Montana. He lives in the Bitterroot Valley where he and his wife operate Snika Ranch, a small horse ranch focused on competitive barrel racing and speed horse competition.

Head Coach Comments: Jerrod has done an amazing job in his first two seasons as the triple jump coach at Sentinel and we look forward to seeing how that will carry to adding Long Jump this season. Jerrod is very experienced and technical in his events and you see in on meet day when he has the ability to communicate effectively with his athletes in-between jumps to make large improvements from the first to last jump.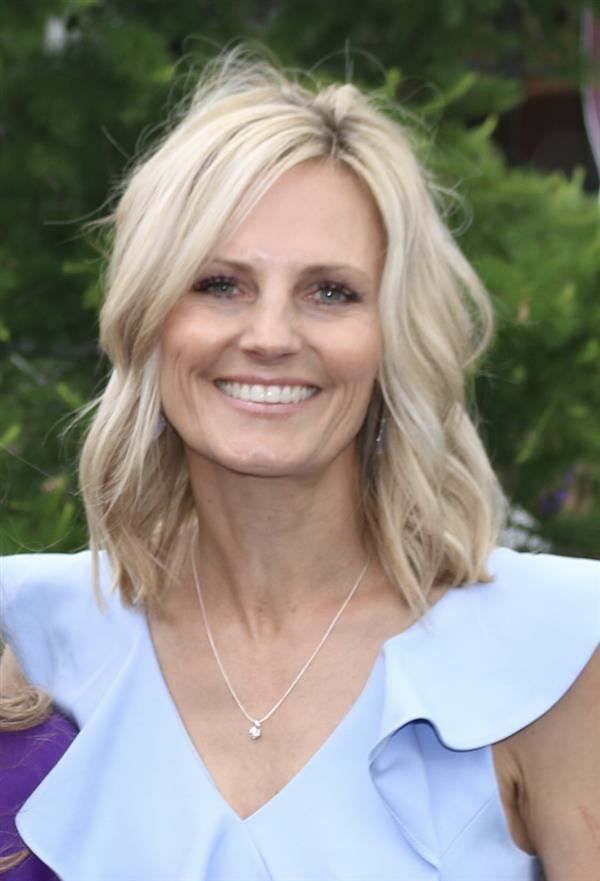 Phone:
Email:
Degrees and Certifications:
Kristy McElmurry

Title: Head Hurdle Coach Years Coaching: 4

Coach McElmurry graduated from Capital High School, in Helena, Montana in 1991. Throughout High School she competed in Gymnastics, Cross-Country, and Track and Field. She was a member of the 1987 Montana State AA Gymnastics Championship team as well as the 1990 State AA Championship Cross Country Team. Additionally, Coach McElmurry was an individual State Champion in the 100 meter hurdles and runner up in the 300 meter hurdles during her senior year.

Coach McElmurry went on to attend The University of Montana on a Track and Field Scholarship. During her time there she competed in the 100 and 400 meter hurdles as well as the 4X100 and 4X400 relays. McElmurry placed top 6 in the conference at the Big Sky Conference Championships in 3 out of 4 seasons. She graduated from Montana in 1995 with a bachelor's degree in Psychology. In 2016 Coach McElmurry earned her masters degree in Communication and Science Disorders and runs a private practice as a Speech Therapist.

She joined the Spartans Coaching squad in 2017 and will begin her 4th season coaching the hurdles. Coach McElmurry was an assistant hurdle coach working under long time veteran Coach Gary Little who retired last season. Coach McElmurry resides in Missoula Montana with her husband Blaine and three teenage daughters, Ashley, Audrey, and Emily.

Head Coach Comments: We are very lucky to have Kristy back this season to help with the hurdles. She has been a big part of the success in the hurdles for Sentinel over the past 3-4 seasons and we look forward to having her be a part of the hurdle crew again in 2023.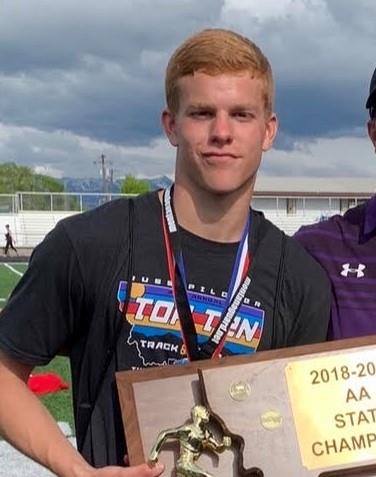 Phone:
Email:
Degrees and Certifications:
Jace DeWalt

Event: Sprints/Hurdles Years Coaching: 3

Jace graduated from Sentinel high school in 2019. Played Football & ran Track. All-State in Football (2019). Jace placed 2nd in the 300m hurdles, 2nd 4x100 meter relay, part of the men's 2019 state championship team. He currently holds the school record for the 300m Hurdles at Sentinel with a time of 39.32 seconds.

Jace just graduated from University of Montana with his B.A. in Business Marketing. Jace played football for the University for 2 years before making the switch over to Track & Field.

This will be Jace's third season with Sentinel and his first season as the head hurdle coach.

Head Coach Comments: I brought on Jace as a volunteer a few years ago to help me distinguish Sentinel's hurdle group as one of the strongest in the state and he has done just that. I look forward to seeing him continue to build those relationships with his hurdlers that he has worked with over the past few seasons and continue to find success for Sentinel in those events.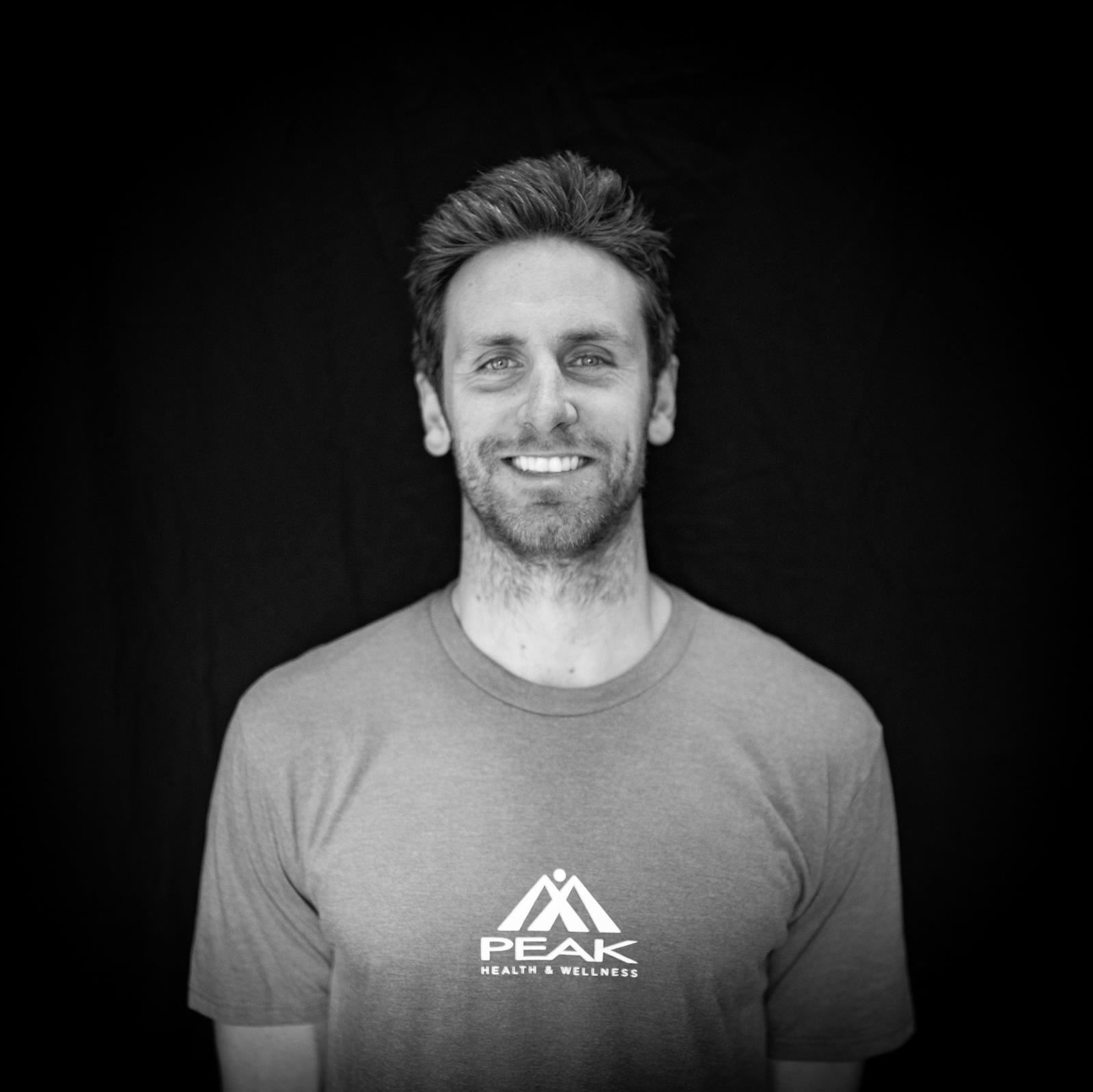 Phone:
Email:
Degrees and Certifications:
Chris Jones

Event: Mid Distance Years Coaching: 7

Chris Jones grew up in Fort Benton MT. Ran HS and college track. He is currently a personal trainer at the Peak Missoula.

Currently coaches middle-distance (400/800/4x400). Graduated from ASU with a bachelor's in business and then a Masters from University of Montana.

Has his USATF Coaches Cert level 1&2. When he's not coaching, he is hunting, rafting, camping and hiking with his dog Beau.

Head Coach Comments: Sentinel was very lucky to get Chris Jones to join the staff 7 years ago. He coached Javelin for 5 years where he coached numerous state champions. Coach Jones' true passion has been in the middle distance. Coach Jones took over the mid-distance two years ago and I believe his passion for the athletes and the events is unmatched.
Phone:
Email:
Degrees and Certifications:
Paul L.A. Reneau

Event: Sprints Years Coaching: 28 years


Paul was born in the country of Belize (British Honduras) in 1960. He moved to south
central Los Angeles in 1973 with his mother, sister and cousins. He is now a US Citizen
and call Montana his home.
Paul attended high school at James Monroe High School in the San Fernando Valley.
During high school Paul saw success in both American football and track and field.
League titles and school records were a part of that success. The sprints were his
specialty, specifically the 100yds and 220 yards as well as the 4x 100 yard relay. The
school records in the 100 yard dash and the 4x100 yard relay still stands.
Paul attended the University of Montana on a football scholarship and while there he also
participated in track and field for the Grizzlies in the 100, 200 meters and the 4x100
meter relay. Paul received his Bachelor of Arts degree in Social Work in 1984.
Paul Has spent his entire life learning and training for speed and agility and sports
mobility. He brings with him years of experience and a love for youth. His interactive
coaching style allows the kids to ask questions and Paul loves to explain the background
of the drills and there relevance so the kids will understand the "Why" and how they
apply to making continued successful improvements in training.
Post-Graduation from the University of Montana

Coaching:
*USATF Level 1, 2 and 3, IFFA/World athletics Level 5 certification in Sprints, Hurdles and Relays
* IYCA HSSCC (High School Strength and Conditioning Coach)
*27yrs Coaching experience
*Meadow Hill Middle School 1995 -2007, track and field, boys' and girls' soccer
*Mountain West Track Club 2009 – 2014, sprints and relays
*Frenchtown High School 2006 – 2013: Boys head coach 2011-2013, sprints hurdles and
relays, girl's assistant coach, sprints hurdles and relays.
*University of Montana /Assistant Coach men and women, sprints and relays, 400mh /
2013-2022.
*Owner/Coach-Athletic Development Academy 2011-Present (Athletic training business).
Personal Accomplishments:
*1984 Belizean Olympian, Los Angeles, CA. 100M
*1987 Belizean Pan American Games, Velodrome sprint cycling
*1988 Belizean Olympian, Seoul, Korea, Velodrome sprint cycling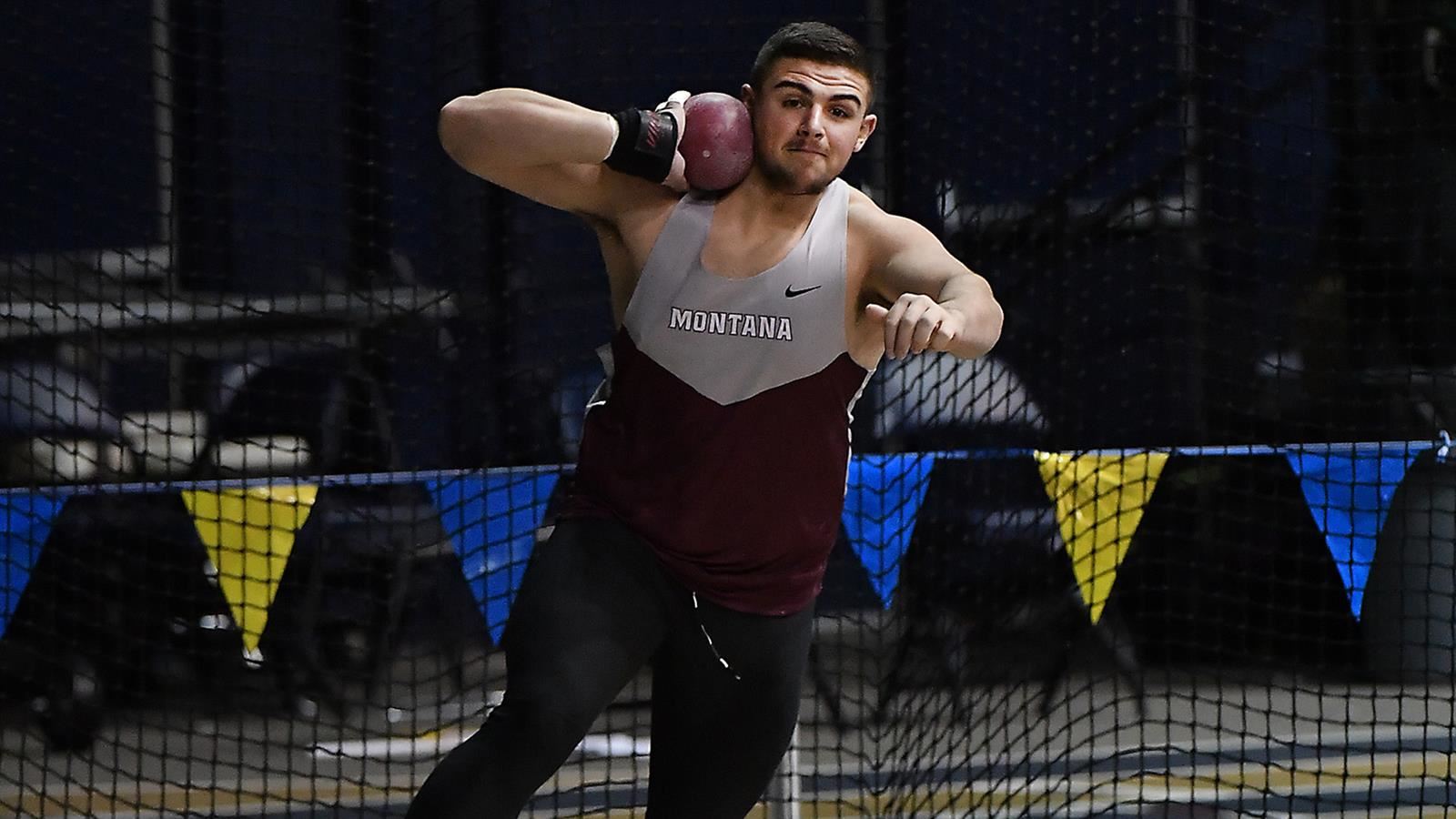 Phone:
Email:
Degrees and Certifications:
Oliver Grajeda

Event: Shotput/Discus Years Coaching: 1

Oliver grew up in California. He moved to Missoula to compete in track and field at the University of Montana. He threw shot put/hammer at UM for 4 years.

In his free time he likes to hike, hunt, and fish.