Welcome
Traffic Education
Traffic education strives to provide teen drivers with a foundation that will instill safety, caution and a basic understanding of the laws that govern driving. Traffic Education is not a school requirement; however, it is a requirement of the Montana Motor Vehicle Division for students who intend to obtain a driver's license prior to reaching the age of 16.
---
Class Information
Classes consist of at least 60 hours of structured learning experiences scheduled over no less than 25 student contact days for each student including no fewer than six hours of behind-the-wheel, in-traffic driving instruction by an Office of Public Instruction-approved traffic education teacher scheduled over no less than six student-contact days of which:
up to 12 of the required 60 hours may be satisfied by in-vehicle observation of an approved teacher instructing another novice driver

;
for those schools having traffic simulator equipment approved by the Office of Public Instruction, 12 hours of simulation may be substituted for two hours of behind-the-wheel instruction or six hours of simulation may be substituted for one hour of behind-the-wheel instruction

.
Students may not miss more than
3 c
lasses to pass the course
.
Students missing more than 3 classes will be dropped without a refund.
Registration Requirements - NO EXCEPTIONS
Student must be
14
½
years of age by the class start date
A Parent or Legal Guardian as well as every enrolled student is required to attend the scheduled parent/student meeting and must bring the original documents listed below. See individual class details for information on the time and date of this meeting.
Student Birth Certificate

Student Social Security Card

Parent or Legal Guardian's Valid Driver's License
Registration and Payment Methods:
Class tuition is $340 and payment is required at the time of registration. Registration is on a first-come, first-served basis and classes fill quickly. There are three methods of registration

.
Online:

This is the recommended method! Register online by selecting the link below. For those registering online, it is best to create a student profile on the registration site prior to the opening of registration.

(Credit and Debit Cards only.)

Phone:

Call T

he Lifelong Learning Center

(406)549-8765.

(

C

redit and Debit Cards only.)

On

Site:

The Lifelong Learning Center, 310 South Curtis, Monday-Thursday, 8:30 a.m. to 7 p.m., Friday, 8:30 a.m. to 4:30 p.m.

(Credit/Debit Card, Cash or Checks made payable to MCPS are accepted.)


---
Tips for Online Registration
Create a Login and Password and test your New or Existing Login and Password

(at least 72 hours prior to the open enrollment period)

This process takes 5-10 minutes to enter data and this is time you do not want to spend after enrollment has started!

Using the Link Below, Click on Login in the top-right corner of the screen, then click on the Create New Account Button. When you do this, enter the student's name and information. Use the primary email address that you want reminders and class information sent. There will be a place to enter parent/guardian information when a student is enrolled in a class.

You will want to do this prior to the day that enrollment opens because if your login does not work, it can take up to 72 hours for the system to reset and email you a new password. Registration staff will not be able to troubleshoot login and password issues on the first day of enrollment.

If you are using the online enrollment portal, once enrollment opens, if you do not see the traffic education classes listed as available to enroll, you may need to "Refresh" your connection multiple times.

You have a limited time to enroll online so once you have placed a class in your cart, if you continue to "shop" the class may no longer be available by the time you "checkout" and you will have the option to be placed on the wait list.

Maintain your invoice and email confirmations. If you do not receive these within 24 hours, log into the student account to verify that the class appears in the Classes and Events tab.
---
If a class is full, the registration system will create a waiting list and date/time stamps records to maintain the order.

No payment is required to be placed on a waiting list

,

however you must complete the

"

check out

"

process and you will receive an email confirmation that you are on the waiting list

.

Waiting lists

are purged once a class has started and placement on a waiting list does not give preference for enrollment in subsequent classes

.
---
Cancelation and Refund Policy
Cancelations must be made by calling The Lifelong Learning Center at (406)549-8765

and speaking with the registration staff.

Cancelation requests made via email, voice mail or any means other than speaking with the registration staff will not be accepted.

A cancelation confirmation will be emailed within 24 hours of the cancelation. If this is not received, call The Lifelong Learning Center to verify the cancelation was processed to ensure the refund/credit has been issued.

Refund Policy

If canceled 96 hours prior to the class start time, a full refund will be received.

If canceled within 96 hours of the class start time, a 75% refund will be received.

There is no refund available after the class has started or for failure to attend the first class session with the required documentation

.
---
Important Registration Dates
| | |
| --- | --- |
| Enrollment Date/Time | Class Schedule |
| July 11, 2017 - 12:00 (Noon) | August 1, 2017 - October 31, 2017 |
| Early October | November 1, 2017 - January 31, 2018 |
| Early January | February 1, 2018 - March 31, 2018 |
| Early March | April 1, 2018 - June 30, 2018 |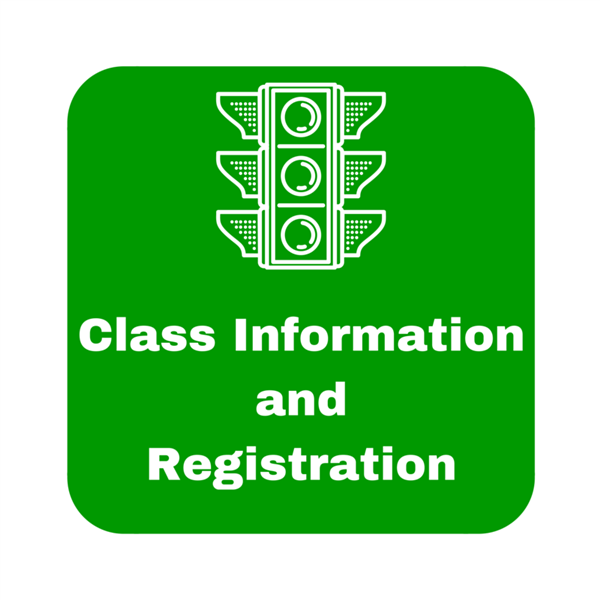 Walk-in registration is available at The Lifelong Learning Center on

ly.
Check this link frequently, as changes may occur.
---