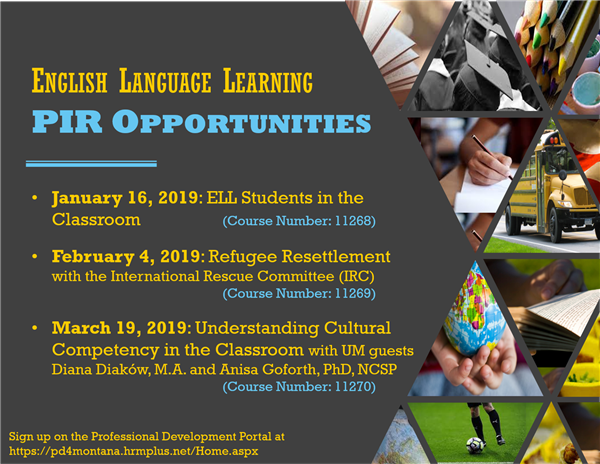 Parent-Teacher Confereces for refugee families will be scheduled at the same time as regular conferences. Please keep in mind these conferences may take twice as long due to translation.

ELL Parent-Teacher Conference Guidelines
Teacher Resources

Newcomer Information

Newcomer Resources for Teachers (Click on the document within the table of contents to go directly to that page)

Welcome To Our Schools Brochures (Information developed by New York State Office of Temporary and Disability Assistance)

Refugee Student Profiles - Learn about your students and their cultural backgrounds

Appropriate Accommodations and Modifications for ELLs

Social and Emotional Resources

Other Resources

Translation/Interpretation

For In-Person interpretation services, contact Shirley Lindburg (salindburg@mcps.k12.mt.us X1057).
For phone translation services, use CTS Language Link.