Phone:
Email:
Degrees and Certifications:
Renie Gibson

Hello! My name is Renie Gibson and I am the general music teacher for all the students at Rattlesnake Elementary. In my thirty-one years of teaching in public schools in Montana and Idaho, I have taught middle school and high school band and choir as well as general music classes. Teaching at Rattlesnake has been a joyful and rewarding experience.The best part of my job is giving students creative tasks and seeing the result of their musical and imaginative work. Professionally, I also enjoy keeping myself involved adjudicating high school solo and large group festivals and mentoring students in collegiate internships.

Outside of school, I like to be......well....outside! Hiking, biking, fly fishing, skiing and playing competitive tennis. I also love to read historical fiction, play a variety of instruments (currently learning the ukulele), and officiate college tennis.

This year's schedule looks a lot different with the addition of a full time visual art teacher and one of the biggest elementary populations in the district. We are currently using a specialist schedule that has one class from each grade level coming to music (or art, p.e. or library) every day for 45 minutes for one week. Then we won't see that class again until we have rotated through the other classes.....or in other words, one week every four weeks. This does present challenges, but also allows for easier group project work.

Please click on the grade level tab for more information about what your child is doing in each rotation of music. Ask your child to demonstrate skills or teach you a song they learned. They love to be the teacher! I will try to add some enrichment activities for them to work on or review as well.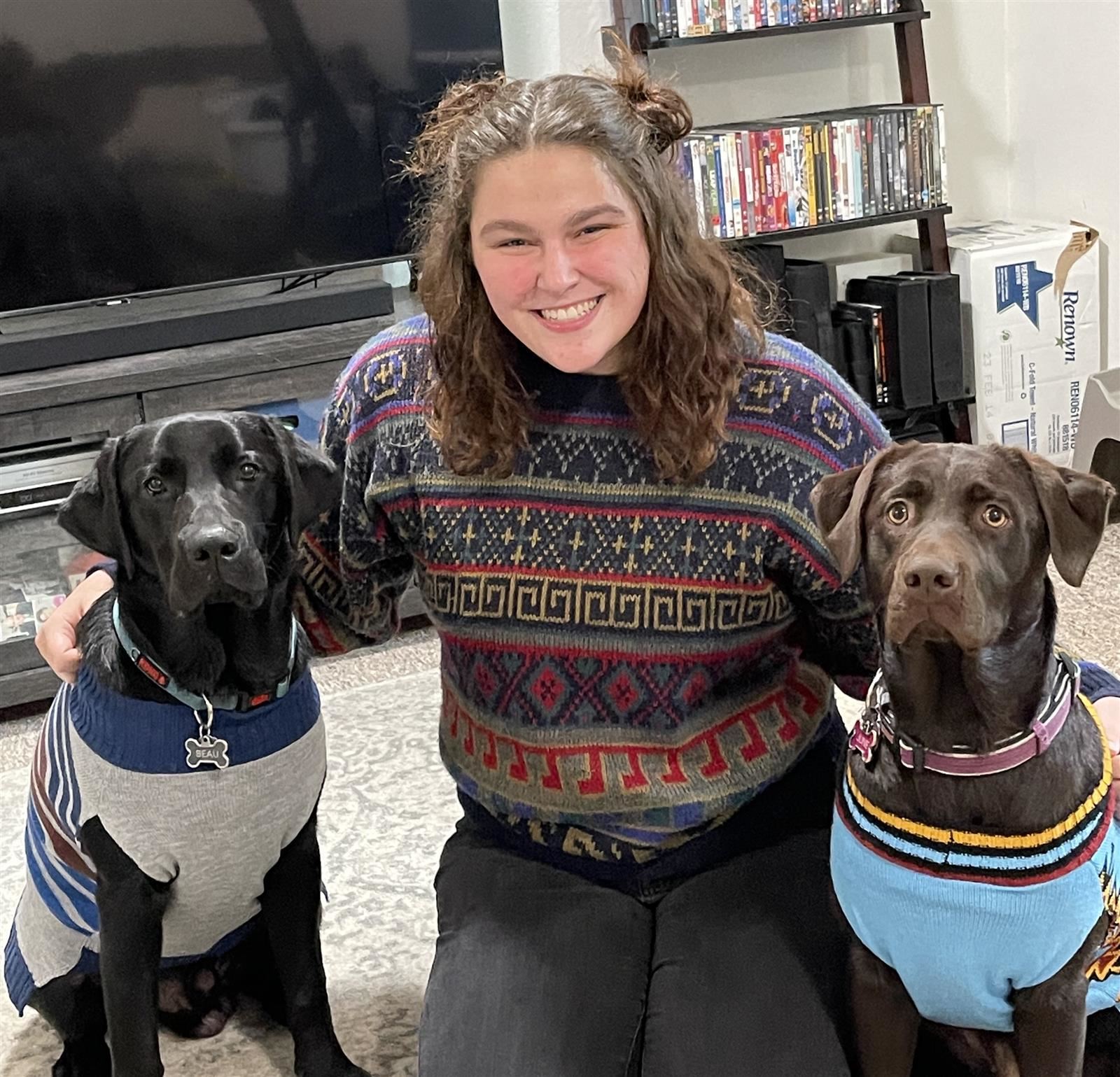 Phone:
Email:
Degrees and Certifications:
Ms.

Emily Simons

Hi there! My name is Emily Simons and I am currently student teaching with Ms Gibson. In the classroom, I observe Ms Gibson, help out with lessons, and teach some of my own. The students here have been great and so helpful when I step up in front of the class.

I have been playing music since before the age of nine, learning to play the guitar, taking private voice lessons and singing in a chidren's choir. I come from a very musical family and even played in a family band with my dad and little sister through high school. During my free time, I enjoy hiking with my dogs, Beau and June, planning my wedding with my fiance, writing my own music, spending time with my family, watching movies and relaxing at home.

It's such a joy to be able to work with the kiddos here at Rattlesnake Elementary for these eight week s and nothing mkaes me smile more than seeing how excited the kids are when they get to make music.