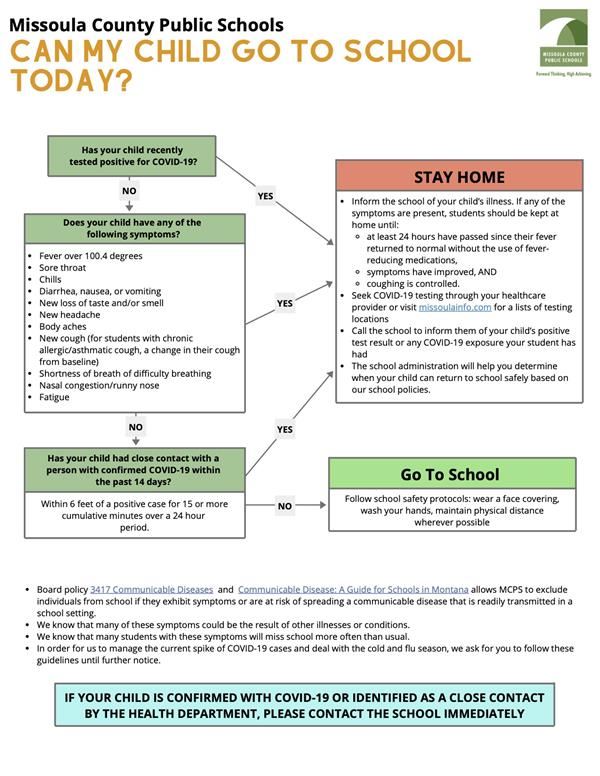 MCPS Instructional Schedule Through 1/22/21
Update: November 20, 2020 - 3:30 p.m.

At the board meeting on Thursday, November 19, 2020, the majority of the board voted to keep all schools K-12 (with the exception of Seeley Swan High School ) in the hybrid model until the end of the semester, January 22, 2021.
Schedule Information
Notes and Reminders

Hybrid: Monday - Remote Learning, Tues/Wed A-K, Thu/Fri L-Z
Hybrid Plus: Monday - Remote Learning, Tuesday - Friday All Students
Phase 2: Monday - Friday, Every Day, Every Student
Reminder: Shortened school day schedule, no matter the phase, K-5 8:30-2:10, 6-8 7:55-1:30, HS 10-3:30
Reminder: Middle School & High School will stay on intensive block for the entire semester, no matter the phase

****Week 14, Thanksgiving Week: No in-person or remote learning on Monday 11/23 (some special exceptions for high school classes may require remote learning)

Monday 11/23 Parent/Teacher Conferences. Tuesday 11/24 - Friday 11/27 No school.
Remote Learning Expectations
What is Remote Learning?

It is where teachers prepare lessons and instruction and students complete work at home as if they were in a classroom. Please note that work assigned during remote days is part of the overall course requirements and students should consider remote days as school days. Planning a consistent schedule for your students to complete academic work on remote learning days is helpful.

If you are experiencing issues with either computer or internet access please communicate directly with your teacher or your school Principal.
How to talk with your children about Coronavirus/COVID-19