Dear Chief Charlo Families:
Picture Day is Wednesday, November 3rd, 2021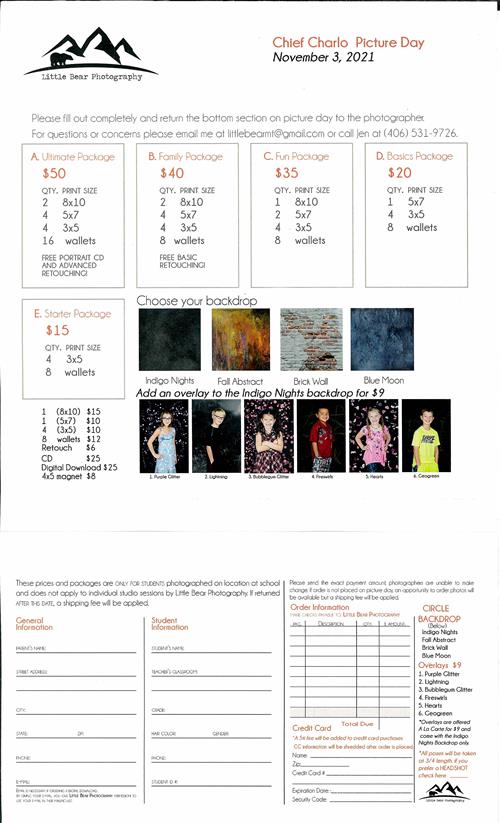 We will be completing our annual forms online this school year via the Infinite Campus Parent Portal found on the MCPS website (www.mcpsmt.org). If you would prefer to complete the forms on paper, contact our school to request a paper packet from your student's teacher.
If you have already completed these forms, then no further action is needed.
Thank you
PTO - Papa Murphy's Fundraising Event - Monday October 11, 2021
25% of full priced pizza purchases will be donated to Chief Charlo PTO WHEN THEY SHOW A HARDCOPY OR DIGITAL FORMAT OF OUR FLYER (attached below)
Papa Murphy's Pizza Night will continue every 2nd Monday of the month as a Chief Charlo Fundraiser during 2021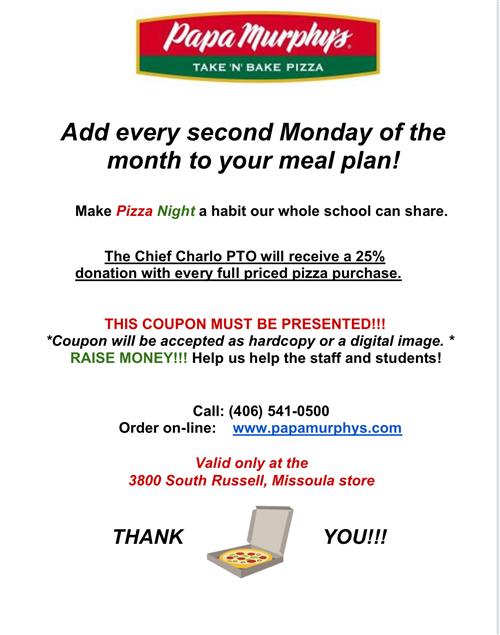 __________________________________________
_____________________________________________________________________________________