"Forward Thinking, High Achieving" defines Missoula County Public Schools. We believe that every student can achieve and graduate, regardless of circumstances or abilities.
Headlines and News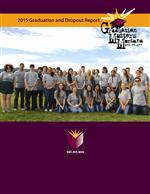 Montana 2015 Graduation and Dropout Report
Missoula County Public Schools leads Montana class AA school districts in graduation and dropout rates.
Click here
to view the report in its entirety.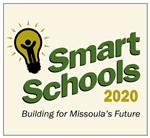 We are grateful to the community of Missoula for supporting the elementary and high school district bonds. These bonds are the result of 1000 hours of planning, visioning, and hard decisions made by hundreds of community members. It allows MCPS to truly deliver on the community's vision of 21st century education in our schools.
Announcements
MEF Accepting Nominations

The Missoula Education Foundation (MEF) is now accepting nominations for the MCPS High School Educator of the Year. Nominations may be submitted by students, parents and fellow staff members. The deadline for nominations is 4 p.m. on Friday, November 4. The MEF Student Board will review the nominations and make their selection in November. Click here for more information.

For information about the new site identified for Cold Springs Elementary School and upcoming ballot, please click here.

MCPS Early Childhood Screening

MCPS will be hosting Early Childhood Screening on November 3 from 3:30-7 p.m. and November 4 from 9 a.m.-12 p.m. for children 0-5 years of age living within the MCPS boundaries. To schedule an appointment time, please call Debbie at (406)728-2400, ext. 1090.

A special election of the registered voters of the District will be held on November 8, 2016. Click here to view the complete Notice of Site Selection Election and polling locations.