"Forward Thinking, High Achieving" defines Missoula County Public Schools. We believe that every student can achieve and graduate, regardless of circumstances or abilities.
Thank You
Thank you Missoula for affirming the new location for Cold Springs Elementary School. We are excited to work with the staff, students, parents and the community and our partners at A&E Architects to design the new school.
Headlines and News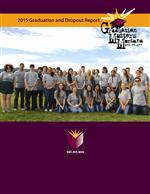 Montana 2015 Graduation and Dropout Report
Missoula County Public Schools leads Montana class AA school districts in graduation and dropout rates.
Click here
to view the report in its entirety.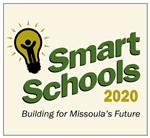 We are grateful to the community of Missoula for supporting the elementary and high school district bonds. These bonds are the result of 1000 hours of planning, visioning, and hard decisions made by hundreds of community members. It allows MCPS to truly deliver on the community's vision of 21st century education in our schools.
Announcements
MEF Accepting Nominations

The Missoula Education Foundation (MEF) is now accepting nominations for the MCPS Middle School Educator of the Year. Nominations may be submitted by students, parents and fellow staff members. The deadline for nominations is 4 p.m. on Friday, February 3, 2017. The MEF Student Board will review the nominations and make their selection in February. Click here for more information.

The colorful printed MCPS hanging calendar distributed at the beginning of the school year reflects a misprint on the February calendar page. Please note the correction: President's Day is Monday, February 20th not Monday, February 13. There will be no school for MCPS students in grades K-12 or preschool on Monday, February 20, 2017.

The Declaration of Intente and Oath of Candidacy form is now available for three seats that will be up for election on the Missoula County Public Schools Board of Trustees on Tuesday, May 2, 2017. Click here for details.