Thank You
Thank you Missoula for affirming the new location for Cold Springs Elementary School. We are excited to work with the staff, students, parents and the community and our partners at A&E Architects to design the new school.
Requests for Out-of-Area Enrollment
For students who do not live in the Hellgate attendance area but would like to be considered for enrollment next fall, a request form has to be submitted to the Hellgate Office. We will accept request forms starting December 14, 2016 at 7:15 am until January 27, 2017 at 3:30pm. To download the Out-of-Area Enrollment Request form, please click here.
Students who have sought enrollment before and were put on the waiting list – waiting lists for all grades have been cleared at this point. If your student is still interested in attending Hellgate, please submit a new Out-of-Area Enrollment Request form at the Hellgate office starting December 14.
Kye Nuttall: New Teacher Profile
by: Mattie Steinberg | Lance Features Editor
Photo by: Ella Steinberg | Hellgate Lance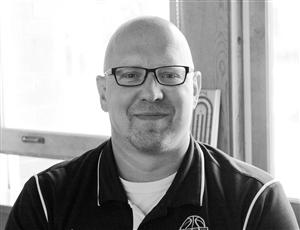 Kye Nuttall is the new Geometry teacher in the Math department here at Hellgate. For the past six years, Nuttall has coached our boys basketball team and is excited to teach here as well. It's hard for him to believe, but the start of the 2016 school year makes his sixteenth as a teacher. Nuttall's last job was teaching 8th grade at CS Porter Middle School, and though he liked it, his transition to Hellgate has been really enjoyable. He has noticed and appreciates how easy the students and staff have been to get to know and work with. outside of teaching, basketball takes up most of his time during the winters but during the time he doesn't spend coaching, he is busy chasing his kids to and from their various activities. On top of everything, Nuttall is currently trying to find the time to go back to school and earn his Master's degree. He grew up in Juneau, Alaska and was lucky enough to be able to visit his hometown with his family this summer. He really enjoyed showing his wife and kids a lot of the things that he experienced when he was younger. From beautiful hikes to see glaciers, eagle watching, fishing, visiting old friends and family, and "just hanging out in one of the most picturesque places in the world" it was a really fun trip for both him and his family.
Announcements
Hellgate Visitor Policy
All parents/visitors and guest speakers must check in at the main office to receive a visitor's pass. You must have an appt. to see a teacher and we will call that teacher before you leave the office to confirm the appt. There will be NO exceptions to this rule.