Kindergarten Registration for Fall 2014
Missoula County Public Schools (MCPS) will begin registering students for kindergarten in fall 2014 on Tuesday, April 8, in its nine elementary schools. A child must be age 5 on or before Sept. 10, 2014, to register. The District provides full day kindergarten in all elementary schools.
Parents should register their child at the elementary school that their child would attend based on MCPS attendance boundaries. If you are unsure what neighborhood school your child should attend, please view the attendance boundary information online. Our Infofinder i system provides a search function (by address). Attendance boundary maps may also be viewed. Parents can also stop by the District's Administration Building at 215 S. Sixth W. or call 728-2400, ext. 1030 for more information.
Here is a list of MCPS schools and addresses:
Chief Charlo, 5600 Longview, Missoula - 542-4005
Cold Springs, 2625 Briggs, Missoula - 542-4010
Franklin, 1901 S. 10th W., Missoula - 542-4020
Hawthorne, 2835 S. 3rd W., Missoula - 542-4025
Lewis and Clark, 2901 Park, Missoula - 542-4035
Lowell, 1200 Sherwood, Missoula - 542-4040
Paxson, 101 Evans, Missoula - 542-4055
Rattlesnake, 1220 Pineview Drive, Missoula - 542-4050
Russell, 3216 Russell, Missoula - 542-4080

Please bring your child's birth certificate and immunization record to registration. Transportation (busing) is provided for kindergarten students. In addition, please bring two forms of identification to verify your physical address, such as a utility bill, phone bill or lease agreement.
If you have specific questions about kindergarten curriculum or classes in a particular school, feel free to contact the school directly.
It is important that parents register their child as soon as possible in the spring so that students can be included in Kindergarten Roundup (an orientation program for kindergartners and their parents at each school) in May.
The first day of school in the 2014-2015 school year is Wednesday, Aug. 27; some schools take a "staggered approach" beginning with half day classes on the first day and progressing to "full day" classes as the week concludes.
Kindergarten Roundup
---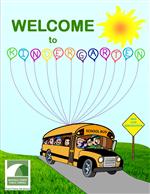 Each spring incoming kindergarten students and their parents are invited to participate in Kindergarten Roundup. Check out the date for your school. For further information and details about Kindergarten Roundup, please contact the school.
Chief Charlo Elementary, May 16

Cold Springs Elementary, May 16

Franklin Elementary, May 16

Hawthorne Elementary, May 15

Lewis and Clark Elementary, May 15

Lowell Elementary, May 9

Paxson Elementary, May 30

Rattlesnake Elementary, May 19

Russell Elementary, May 16