MCPS Elementary (K-8) Operations Levy - Thank You
"I am grateful for the continued support of the Missoula voters. This is truly an investment in our children, our community and our future." – Superintendent Mark Thane
8th Grade Promotion - June 8th at 7:30 at Sentinel High School. Promotion dance will follow in the Sentinel cafeteria.

The Washington Mathcounts Team are the State Mathcounts Champions. All 5 boys placed in the top 15 out of 90 of the top middle school math students in the state.

Congratulations to...

Dylan McGeary 5th place

Wyatt Keyes 6th place

Finn Goss 7th place

Griffin Kinch 11th place

Everett Smith 15th place.

Dylan, Finn, and Wyatt actually finished 4th, 5th, 6th respectively on the individual tests but got bumped one place in the countdown round.

Because WMS placed first as a team, our coach, Kari Boucher, will be going to Orlando as the Montana State Coach. Way to go Ms. Boucher!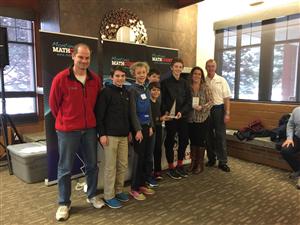 The school nurse tracks illness trends by keeping track of the number of students out with fever. If your child is home and has a fever, please mention that in your message. Your child should remain home for a full 24 hours, fever free, before returning to school. Thank you.
School Information
645 West Central
Missoula, MT 59801

Phone: 542-4085
Fax: 721-7346
Attendance Hotline: 728-2400 Ext.4867

The first bell rings at 8:07 a.m.

The tardy bell rings at 8:15 a.m.

Dismissal occurs at 3:25 p.m. on Mondays, Tuesdays, Wednesdays and Fridays.

Early dismissal occurs at 2:25 p.m. on Thursdays.