McGibben, Clarke ~ 1st Grade
Upcoming May dates and more!
Posted by Clarke McGibben on 4/29/2022 3:30:00 PM
Hello 1M Families,
Happy May! I can't believe we are down to a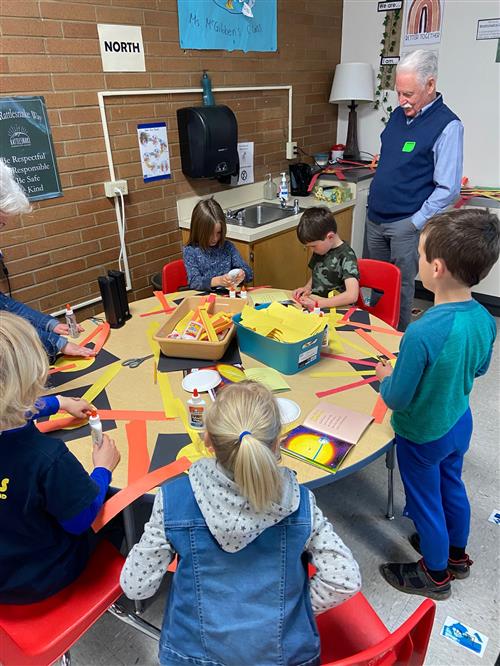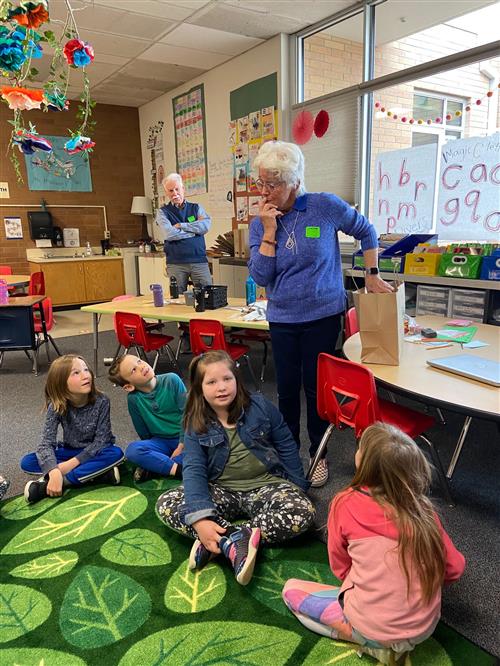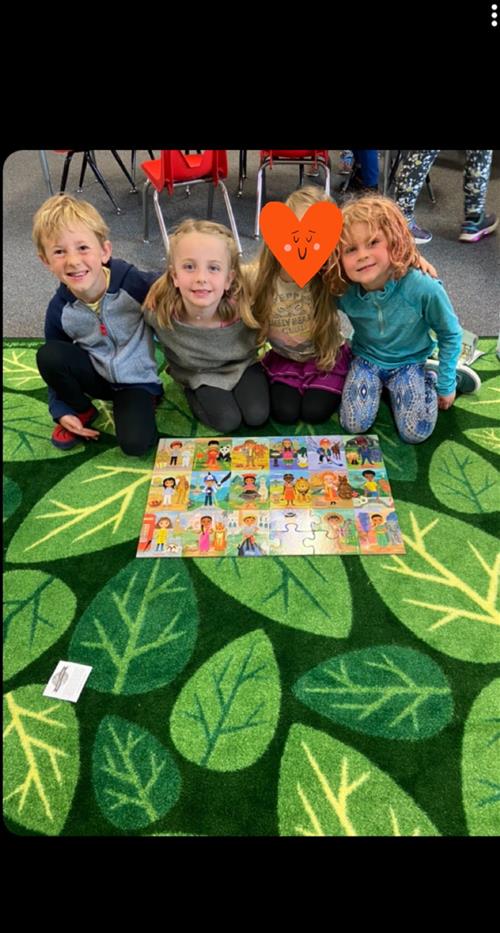 handful of weeks left of this school year! Please see below for upcoming events and information.
Special next week: Library (check-out with be Thursday instead of Friday)
In ELA this week, we have been reviewing compound words and discussing the sounds ie, igh, kn, wr, ue, ew, and ie. We are continuing our space unit and are currently focusing more on the sun.
In math, we have begun a chapter for understanding tens and ones. This has been a challenging chapter for many of us so we are going to slow down and take our time with it! If a child has the number 53, for example, they can represent the number with 5 tens and 3 ones. They can also show the number with 4 tens and 13 ones.
We were extra kind and helpful community members this week! On Thursday, we delivered Ms. Jenkins and Ms. Erin flowers, coffee gift cards, and a giant poster to celebrate them during Administrative Professionals' Week. Each child wrote a positive note or memory about each and then we added it to our "garden" on the poster. It is on display in the main entrance. Our dear Ms. Ellison has been under the weather this week (darn colds and losing voices!), and hasn't been able to run groups. We made "Get Well Soon" cards and they were hand delivered on Thursday afternoon. She was so appreciative and it definitely brightened her day. Finally, it was Ms. Sarah's birthday on Thursday and we gifted her flowers, a coffee card, and a giant stack of handmade cards. We love Ms. Sarah!
On Monday, fire officials from the city, county, Forest Service and more came to talk to the first graders about fire safety. We learned how to safely extinguish campfires-drown, stir, and drown again! We also learned about the importance of making a plan and practicing that plan. Hopefully your learner came home and asked about escape routes and a meeting place! Lastly, did you know that smoke detector batteries should be checked once a month and changed once a year. Finally, we know it is super important not to hide if a fire starts. Get out, if it's safe, or stand next to a window and wait for a firefighter to come rescue you.
On Friday, we had two special visitors-Mr. Clark and Ms. G (Ms. McGibben's grandpa and his friend). Ms. G is a retired teacher and had so much fun seeing our class and reading with the children. They led a craft center and even gifted us a puzzle of children from around the world. Such a fun and special treat for all of us!
Important days for May:
-Boosterthon kicks off on Monday, May 9th. This will be our fundraising platform for the Fun Run. Our wonderful PTA has a goal of raising $20,000. These funds will support classroom grants, field trips, pay for services to support our children such as FRC and our Paras, and more!
-Fun Run is on Friday, May 20th! More info to come! If you can volunteer to help, please contact the PTA.
-No School on Monday, May 30th
Please let me know if you have any questions!
Warmly,
Ms. McGibben