Jump Rope for Heart and Marshall the Miracle Dog
Hi all! We thought you might appreciate these pictures from Tuesday's Jump Rope for Heart activities in the school yard. The kids had a blast jumping ropes, hula hooping, and turning the jump rope for their friends. Mr. Moffatt reported that Paxson kids earned over $5000! Amazing!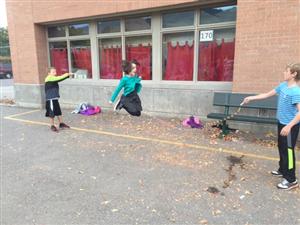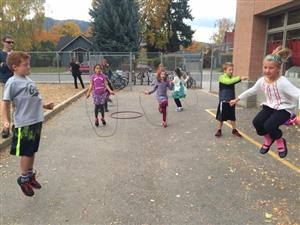 We had a visit today (Wednesday) from Marshall the Miracle Dog. We got to hear the story of his difficult start and to learn about how he's inspiring people all over the world. And every Paxson kid (and teacher!) who wanted to had a chance to pet him on the way out of the assembly.