Special visitors this week!
On Monday, October 5th, thanks to Mason in 2L we got to meet Meghan, an amazing Olympic athlete who showed us how she bikes, walks, and runs with a prosthetic limb. She was fantastic and the kids were thrilled to meet her and see the gold and silver medals she won at the London 2012 games!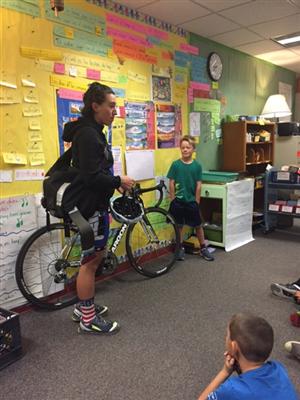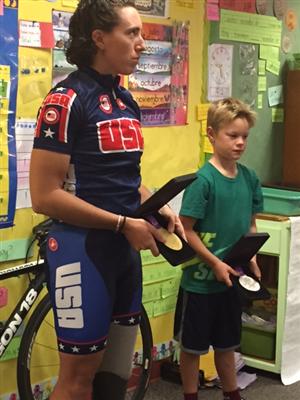 On Wednesday, October 7th, International Walk to School Day we had two different volunteers come and read aloud from Clifford the Big Red Dog about road safety. The kids really enjoyed it and were great listeners and very respectful audience members!!!