Annual EGGstravaganza- Coming Soon!
Posted by Michele Nokleby on 3/14/2016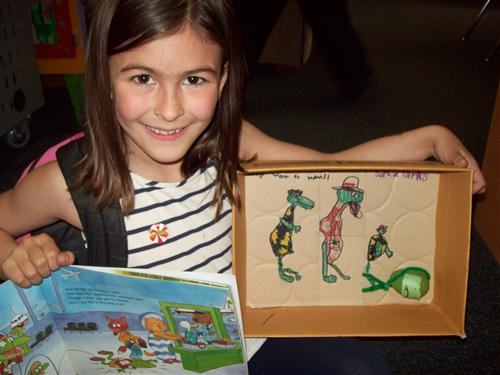 Each year, the Hawthorne reading community welcomes springtime with an EGGstravaganza!
It's fun! Decorate an egg to go with a favorite book. The egg can easily turn into a character's head, part of a setting, or almost anything. Use plastic eggs, Styrofoam eggs, or hard-boiled eggs. Feel free to incorporate craft supplies, props, etc. The total size of your project should be about the size of a shoebox, due to space limitations.
Bring your project, the book that goes with it and a completed entry EGG FORM to the library. A panel of impartial judges will be awarding prizes in many categories! Projects and prizes will be sent home before spring break.
I look forward to seeing how creative the children will be this year.
Need inspiration? Check out a video of some past year's submissions HERE!
FAQs:
Can I help my child with their project?
Please do! The EGGstravaganza is a family affair. This is not a competitive event, so don't feel shy about helping your children. You may even bring in your own egg project- as long as it is book-related.
Does every egg project win a prize?
All the eggs are distinctive in some way, and all of them will be recognized. If I had to pick a favorite, I would be paralyzed with indecision. Every participant will be rewarded with a small "Bag of Love" to take home.
My egg project requires special consideration, can you help?
We are able to accommodate egg projects that require electricity, projects that ooze, and projects with interactive parts. Please refrain from projects that are dangerous, overly messy, or that involve living creatures. Do not incorporate valuable elements into your project, as I am unable to guard the displays at all times.
My question still hasn't been answered...
email me! I love to hear from my reading community. mnokleby@mcpsmt.org