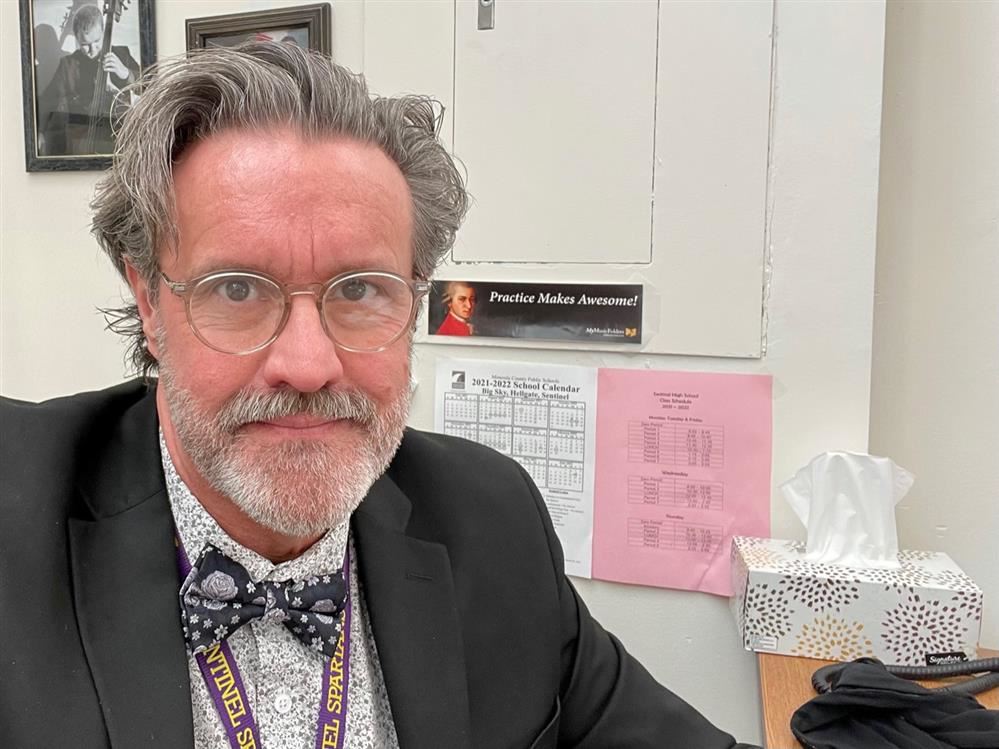 Dr. Douglas Olson

Phone: 406-728-2400 ext. 7056

Email: dolson@mcpsmt.org

I grew up in Lewistown, and graduated from Fergus County High School. I had amazing teachers and have wonderful memories of those years. I was fortunate to participate in All State Choir, All Northwest Choir as well as District and State Solo and Ensemble Festivals each year. It is my goal to help the student vocal musicians at Sentinel experience many of those things as well!

I went to college at the University of Indianapolis and completed my masters and doctoral degrees at Indiana University in choral conducting and vocal performance.

The first 25 years of my career were spent in church music and the last nine teaching both at the college and high school level.

My greatest thrill is hearing a vocal ensemble come together as one unit and make incredible music!

Some of my hobbies include trout fishing, golf, working on old cars and playing dueling pianos.

Choir Information:

We have two choirs during the regular school day and an extra curricular group, "Spartanaires" available to members of either main choir.

Intermediate Mixed Choir: Open to any student(with consent of instructor) who enjoys singing.

Advanced Mixed Choir: Auditioned choir for more advanced singers.

Spartanaires: Auditioned, 12 voice, pop accapella vocal ensemble. Spartanaires meet 3 days a week before the school day. All members are required to be in one of the regular choirs as well.

Music Appreciation:

The music appreciation course is a one semester survey of popular music and it's origins. We will explore a variety of styles and musicians.

Guitar Class:

This is a class for beginning guitar players interested in learning the basics of guitar and music theory. Students can use one of the schools guitars(which aren't allowed to leave the building), or bring their own and will be assigned a locker to keep it safely while in school. A combination lock is required, and the combination must be turned in to Dr. Olson. Guitar classes meet during 6th and 7th periods.
Dr. Olson's Schedule for 2021-2022