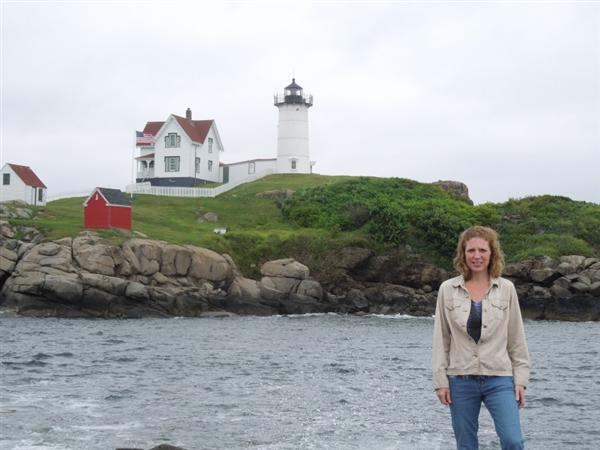 Phone: 406-728-2400 Ext. 4703
Email:
Degrees and Certifications:
Mrs.

Barbara Matz

My name is Barbara Matz and I have been teaching for twenty - one years. I have always wanted to be a teacher. I knew at the age of six that teaching was going to be my life-long career. I had a wonderful kindergarten teacher who inspired me to go into the field of teaching. She always made it look so easy and fun. Even after twenty - one years, I still have a passion for teaching and enjoy it to the fullest.

I began my teaching career as a substitute teacher in Pennsylvania. After four years, I got my first full-time job teaching fifth grade. After the first year, I moved to Raleigh, North Carolina and taught fourth and fifth grade in the area. At that point, I decided to move back to Pittsburgh and had the opportunity to work for a Title I program teaching math to K-6 students.

In 2006 my husband and I decided to move to Missoula and I worked as a para-educator for a year at Russell Elementary School. In 2007, I was hired to teach fourth grade at Rattlesnake Elementary. I taught fourth grade for the first year and have been teaching third grade ever since.

In my spare time, I enjoy hiking, scrapbooking, kayaking, and reading. I also enjoying spending time with my husband and our dogs and horses.
Communication:

If you need to reach me during the day, please call the school office or my direct line and leave a message. Email is also another good way to get in touch with me, however, if the message is regarding your child's dismissal for that particular day, it is best to call. My email is blmatz@mcpsmt.org & my phone extension is 4703.

To keep parents in the loop, I will use my webpage for weekly updates. You can get to my webpage via the Rattlesnake School Webpage or directly at www.mcpsmt.org/Domain/2004. Please check it out on a weekly basis so that you can keep up to date on classroom curriculum, classroom activities, & important upcoming dates.

Snacks & Birthdays:

We will be having a snack during the school day. Students may bring healthy snacks, and will have the opportunity to eat a snack after first recess at 10:30. I will not provide snacks for students. Having a snack is an option, not a requirement. If you do send a snack for your child, it is very important that it is healthy. Please no candy, chips, or sweet treats. Thank you for your understanding in this matter. Also, please refrain from sending nuts as a snack due to possible allergies. Thanks!

As for birthdays, we will be having birthday celebrations instead of birthday treats. Your child's birthday will be recognized in the classroom with a birthday activity of his/her choosing. I will designate a 15 – 20 minute period of the day where your child and his/her classmates can celebrate with a fun activity. The activities can be a game, an art activity, or even free time. It is up to the birthday boy or girl to make that decision. Thanks for your cooperation in this matter. Other birthday celebration ideas…rainbow tag, heads up seven up game, board games, kickball, reading time, drawing time, bring a favorite book to read to the class.

Word Study:

Third grade will not be doing the traditional spelling tests this year. We have decided to devote our time to vocabulary & word study instead. We will still be discussing words and assessing your child's understanding of the concepts, but we will do it without the weekly list of spelling words & tests.

Homework Policy:

Math homework will be sent home on an "as needed" basis. Sometimes students need additional reinforcement of math skills taught in the lesson and it is on those evenings that your child will have math homework. Math homework will probably be sent home about 1-2 times per week. If you feel that your child needs additional math practice, please contact me to make arrangements for additional homework.

As for other homework requirements, your child should be reading at least 20 minutes each night and recording it on his/her blue reading log. There will also be some word study tasks sent home throughout the year, as well.

Your child will have a designated take-home folder in which his/her homework will be placed during the school day. Homework will be collected or checked in class the following day. I will use the homework as one way to assess your child's understanding of the topics being taught in class. This will give me the opportunity to review the topic with anyone that is having difficulty with it.

If homework is not getting done for some reason, I will contact you. We can decide, at that time, what needs to be done. If you find that the homework is too difficult or overwhelming, please call and we will discuss our options.

I will also use the take-home folder to send home important memos, newsletters, and permission slips. So even if your child says there is no homework, you may want to check the folder out anyways.

If you have any questions, please feel free to call me at the school. Thanks!

Recess:

Students have three recesses a day. Please be sure that your child is dressed appropriately for the weather no matter the season. If there is a reason, medical or otherwise, that your child needs to stay in at recess, please contact me via note, phone, or email. Thank you for your help in this matter.

Specials:

Our specialist schedule this year is on a six day rotation. This means that your child will not have a set day of the week for music, library, tech, and physical education. The first day of school will begin with day one & the schedule will rotate through six school days and then begin again. This may be difficult for students and parents with having to remember gym shoes, music assignments, & library books, so I will send home a specialist schedule as soon as one is available.

3M's days are as follows…

Day 1: Music Day 2: Library Day 3: P.E. Day 4: Music Day 5: Library/Tech Day 6: P.E.

Please take notice that third grade will not have a special on Thursdays due to early outs. However, our specials will be longer on the other four days. Our specialist time will be from 2:20 – 3:00 on M,T,W, & F.

Student of the Week:

One student will be recognized each week in our classroom. They will have the opportunity to fill out a special paper about themselves and get to share with the class. Your child may also bring in special items…pictures, art work, etc. that he/she would like to share with the class. The student of the week will be our line leader and have the opportunity to do read aloud with the class if he/she would like to do so during that designated week. I think it is important to recognize students and this gives everyone an opportunity to get to know that particular student a little better. I will begin student of the week on September 16th. The student of the week will be chosen randomly by using my "stick with names" system. This activity is optional. If you have any questions, please contact me.

Reading Logs:

In third grade, we transition from learning to read, to reading to learn. It is very important that reading takes place at home, as well as school. I encourage my students to read at school whenever they have the opportunity. I would also like to encourage them to read at home. Students will be permitted to "check" books out of the classroom library, as long a as they are brought back in a timely manner.

Beginning in October, students will be required to participate in the "Book It" reading program. This program requires the student to read a designated time period for a certain number of evenings each week. This information will be recorded and turned in to me on a weekly basis. Prizes will be awarded if the reading log is turned in and completed.

At the third grade level, your child should be reading 20-30 minutes, at least five nights a week. I do have blue reading logs available if your child would like to track his/her reading prior to the start of the "Book It" program.

I will send home all of the "Book It" information as soon as it is available to me. Students can pick up the blue reading logs from me. I have also included a reading log in your child's homework folder. Happy Reading!!!

Medications:

If your child takes a daily medication, please make sure it is on file in the main office. This includes inhalers, epi-pens, allergy medicine, and any other medicines that your child needs on a frequent basis. If your child uses an inhaler or epi-pen and it is kept in his/her backpack instead, please notify me of this situation. Thank you.