Spring Conference Q & A

Q: Middle school transition

A: I will have more information for you. Students will be able to particiapte in a information meeting in May to learn more.

Q: iReady

A: Students can complete My Path lessons or Teacher Assigned lessons to get credit for lessons passed.

Parent Teacher Conferences Q&A

Q: How does our pacing this year compare with a normal year?

A: This year we are really focusing on priority standards and are skipping some lessons that don't hit this most important 5th grade skills. We are working hard to combine lessons to stay on track and we are mostly where 5th grade was at this point last year.

Q: How can parents get feedback on remote learning work as well as classwork?

A: I would love ideas on better ways to communicate this information. I sometimes put grades and feedback in google classroom but I more often use my plan book. Throughout the year I have been letting parents know if their student is missing assignments but I will work on a system to let others know if everything is going well.

Q: How do I decide on remote learning work?

A: Ms. Koster and I work together to make sure that all 5th graders at Rattlesnake will be learning the same skills at school and will have the same remote learning work at home. We have realized that some students are needing more remote learning work so we will start sending some enrichment assignments soon (similar to the art challenge this week). These assignments are interesting and will allow students to learn some new information that goes along with what we are learning at school. Also, the iReady My Path is the perfect way for students to work on math lessons at their own level. This might be filling in gaps from last year, reviewing current skills or moving ahead if students have mastered our current areas.

Q: Are band and orchestra happening this year?

A: Sadly, the answer is no :( There was not a way to safely play band instruments. Also, those teachers are needed in different assignments this year. At Rattlesnake we have Mrs. Thompson, the art teacher, full time this year to allow for our safer specialist rotation. The band and orchestra teachers are extra music teachers at other schools to allow for these rotations.
About Me!
I am from Missoula and grew up in the Rattlesnake and Pattee Canyon. I moved to Michigan for college and attended Kalamazoo College. After college I worked for Americorps for a year in Monterey County, California. I was placed in an elementary school and really enjoyed it so I decided to go back to school to earn my teaching degree. I have taught Kindergarten-5th grade and this is my 16th year of teaching.

I am excited about teaching 5th grade this year. I have spent my summer reading YA books and brushing up on math that I haven't used in years. I have also taken time to learn more about Google Classroom so that I am ready for whatever happens this year. I am planning on spending as much time as possible outside this year. We are lucky to have a school with many outdoor learning areas.
Contact Information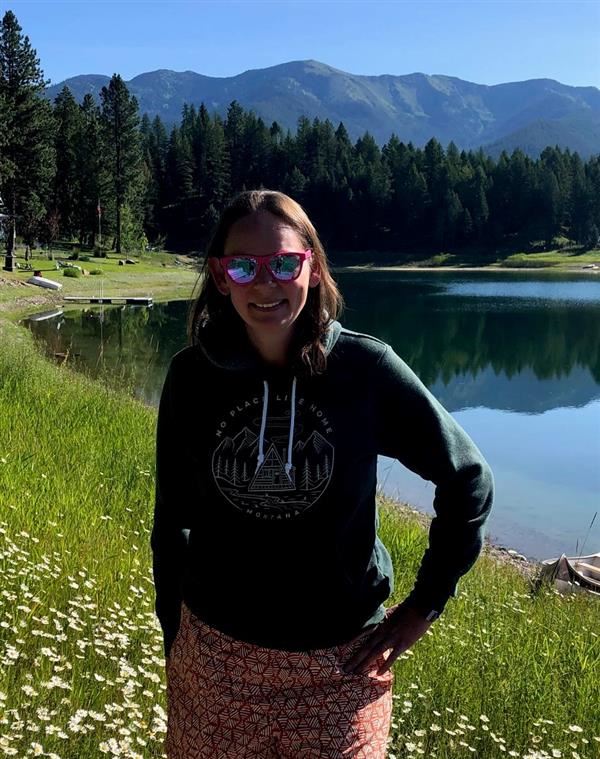 Phone:
Email:
Degrees and Certifications:
Mrs.

Lee

Welcome to Mrs. Lee's classroom!

I'm at school each day from 8-4. Please call or email and I will get back to you within 24 hours. 728-2400 ex. 4744

If you need to get ahold of me during the school day you can email me selee@mcpsmt.org
Daily Schedule
8:15-8:30 - Breakfast and morning routine

8:30-9:30 - Math

9:30-10:30 - Reading and intervention

10:30-12:30 - Language arts and Social studies (Specialist TBD)




12:30-1:00 - Lunch

1:00-1:15 - Recess

1:15-2:00 - Science

2:00-2:10 - Closing and Dismissal