Welcome to Hybrid learning at CS Porter. Since a large portion of your student's schooling will happen away from school, I will put some info here on my website that will help you and your student access assignments and instruction online. Please don't hesitate to send me an e-mail, or give me a call if you need anything. I will do my best to assist in any way I can, or direct you to someone who can help, if I am unable.

Online work and instruction can be accessed through Google Classroom. Students should use their school Google account to access Google Classroom. Once in Google Classroom, students should hit the + button on the top right portion of the screen. Then choose "Join Class". They must then choose a class and enter the proper code.

Please contact me if you need the codes.

If you need to contact me, you may call me at: 728-2400 ext 4605

E-Mail: jchiday@mcpsmt.org

Thank you.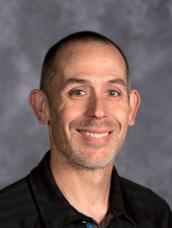 Phone:
Email:
Degrees and Certifications:
Mr.

Josh Hiday

I have been at Porter since 2015, but have been teaching since 2001. I have a Master's degree from Western Oregon University and have taught middle school at several schools between Oregon and Montana.

I can be contacted at 728-2400 ex. 4605, or e-mail: jchiday@mcpsmt.org
Rotation 1:

Period 5 in the morning

Period 1 after lunch

This rotation will last until September 17th

Rotation 2:

Period 2 in the morning

Period 6 after lunch

This rotation will last until October 5th
New Assignment

Posted by

Joshua Hiday

on

9/10/2020

Attendance for at home days

Posted by

Joshua Hiday

on

9/3/2020

Google Classroom

Posted by

Joshua Hiday

on

9/2/2020

Hiday's 9th period Math

Posted by

Joshua Hiday

on

9/25/2019 4:00:00 PM