Welcome to Flagship!
The Flagship Summer Camp Starts June 12th.
Brochures will go home April 25th.
Please return them by May 5th for priority deadline!
Please contact Morgan, the Flagship Program Youth Development Coordinator with any questions!
Flagship is a
FREE
after school program for all students at Washington Middle School.
For more information:
The Flagship Program provides school day, lunchtime, and after school focused enrichment programs on site at each of the eight MCPS participating elementary, middle, and high schools. Programs are designed to meet the specific needs of each school's student participants while ensuring that all programming fits
core components of: academic achievement, art and culture, health and wellness, and positive social development.
Summer Camp Brochures Go Home April 25th!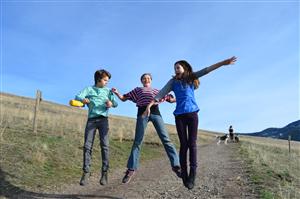 Summer Camp 2017
Week 1 June 12-16: Wild about Wildlife
- Get out around Missoula and learn about wildlife in all its different forms! It's a whole week of interacting with plants, animals, and insects!
Week 2 June 19-23: Extreme Recreation
- We are teaming up with Parks and Rec to get outside! We will be going rafting, biking, hiking, and much more!
Week 3 June 26-30: Climb Things and Swim
- Like to climb and swim? We will spend time at MASC, Freestone, and Splash!
Week 4 July 3-7: Epic Earth
- We will be learning survival skills at Pattee Canyon along with spending some time at MPG Ranch, Travelers Rest, and other cool places around the Missoula area.
Week 5 July 10-14: Reimagined Trash
- Reimagined trash is an art week geared towards using supplies that most would consider trash! We will also go to Splash!
Program Highlight
Homework Zone is an opportunity for any WMS student run through the WMS Flagship Program.
What is it? An after school study session where students can get caught up on homework, work on class projects, or get help from tutors on subject areas they need help with.
When is it? Homework is offered 4 days a week, Monday - Wednesday 3:30 - 5:00. Students can sign up for one or more days depending on their need.
Why do it? It affords students a quiet work place with tutors available to help children stay on top of their academics.
How do I sign up?
Flyers can be picked up at WMS across from the office, accessed on the WMS website, or contact the WMS Flagship Coordinator at 406.728.2400 ext. 4871 or email at
wmsflagship@mcpsmt.org
.