May 7, 2013 School Elections Overview
ELECTION RESULTS (UNOFFICIAL)
Missoula area voters approved both elementary and high school technology levies on Tuesday, May 7. In unofficial results, voters approved the elementary levy with 54 percent for the levy and 46 percent against the levy. The high school levy was also approved with 52 percent for the levy and 48 percent against the levy.
In school board elections, the following individuals were elected to three year terms representing K-12: Michael Beers, Diane Lorenzen and Julie Tompkins. Rose Dickson was elected to a one year term representing K-12. Ann Wake was elected to a three year term representing Lolo, Woodman and DeSmet areas on the high school board.
Thank you to everyone that participated in the election!
---
Missoula County Public Schools will have elementary and high school technology levies on the May 7, 2013 elections ballot.
The District encourages all registered voters to vote. Voters living in the Missoula Elementary District will vote on both levies; voters living in outlying K-8 districts (i.e. Lolo, Target Range, Hellgate Elem., Bonner, Clinton, DeSmet, Potomac) whose students attend MCPS high schools will vote
only
on the high school levy.
MCPS currently has a permanent elementary tech levy of $302,000 and a permanent high school technology levy of $450,000 that is assessed annually. These levies were approved by voters in 2002 (hs) and 2003 (elem). The district has not asked voters to approve increases in these levies since those years.
Voters will have the opportunity to approve an increase in both of these levies on the May 7 school elections ballot.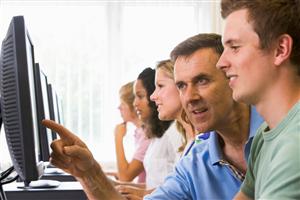 The elementary levy would increase from $302,000 to $850,000. The projected cost is $14.31 per year for the increase based on a $200,000 assessed property value.
The high school levy would increase from $450,000 to $750,000 per year. The projected cost is $4.57 per year for the increase based on a $200,000 assessed property value.
The technology levies will pay for the purchase and replacement of computers and other devices (projectors, printers, interactive whiteboards, etc.), software and web-based service licenses and fees, and staff development for technology. The annual cost of replacing computers and other equipment on a six year cycle will consume approximately 70 percent of each levy.
Currently, the District maintains more than 3,760 computers, laptops and other types of workstations (both hard drives and screens); 588 printers, 1,000 interactive whiteboards (or smartboards), and 370 iPads/Kindles across the district in various schools. The replacement cycle for these devices varies, but is generally 5-6 years for a standard desktop computer or laptop.
These levies will support technology that will further enhance programs under the District's 21st Century Model of Education, which was launched in 2011
.
School Board - Trustee Elections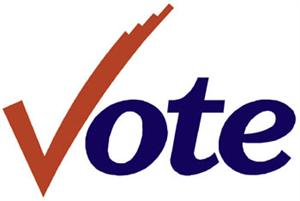 There are five seats up for election on the Missoula County Public Schools Board of Trustees on May 7, 2013; four seats are K-12 and represent both the Elementary and High School Districts; one seat represents the Lolo, Woodman and DeSmet areas on the High School Board (and votes only on high school issues). Nine candidates have filed to run for the open seats.

More Information

Operation Levies
The District will
not have operation levies on the ballot on May 7.
Operation levies support the general fund, which provides for employee salaries and benefits, utilities, curriculum and instruction programs, classroom textbooks and supplies, extra-curricular program such as athletics,
field trips and miscellaneous in-class programs.
General Elections Information
The Missoula County Elections office has determined that the May 7, 2013 election will be a mail ballot election. Ballots will be mailed on April 15 (tentative). In addition to returning their ballots by mail, voters will be able to drop off ballots from 7 a.m. to 8 p.m. on May 7 only at the following schools: Russell Elementary, Rattlesnake Elementary, Lowell Elementary and Paxson Elementary. All ballots must be returned by 8 p.m., May 7. For a complete listing of ballot drop-off locations,

click here
.
To vote in the May 7 election, you will need to register by
Monday, April 8, 2013
. You can register to vote by visiting the Missoula County Elections Office, either online at

www.co.missoula.mt.us/election/voterregistration.htm
or at 200 West Broadway in Missoula.


Voter registration materials are available in a variety of formats on the website. You will need some form of identification to register to vote. The registration card also provides the option to register for the "permanent absentee" list, which means the ballot will be sent to you in the mail for each subsequent election or federal election (depending on your selection).