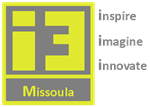 ---
Inspiring, Imaginative, Innovative
....this is the essence of i3 Missoula.
The program is an embodiment of the 21st Century Model of Education.
---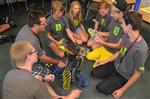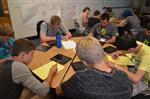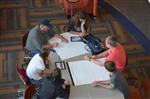 In May of 2013, 150 high school students applied for 30 student positions in the inaugural i3 Missoula summer program. Students were guided by three teachers and spent four weeks on the University of Montana campus where they were given the opportunity to engage in highly creative and collaborative problem solving and solution seeking. Missoula County Public Schools is happy to offer this summer program again this year, 2014.
i3 Missoula will run from 9:00 a.m. - 3:30 p.m., Monday - Friday for 4 weeks. All students must commit to attending each day from July 7 - August 2.