Big Sky Library Get your Missoula Public Library card
· Online access 24/7
· Resources for your educational needs and personal interests and reading enjoyment
· Learning environment to ensure students and staff are effective users and producers of ideas and information
Are you looking for more reading ideas?
Click Here
for the annotated list of the Teens' Top Ten nominees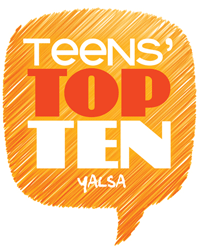 Vote now!
Voting is now open for Teens' Top Ten! All teens are eligible to vote for their favorite titles. Voting will be open through Teen Read Week, which is taking place October 12-18 of this year (2014)! The "top ten" titles will be announced on October 20, 2014, so be sure to check back for the list of winners!