Bulletin Board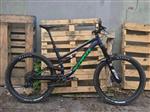 For Sale:
2017 Kona Process 153 Large
-
Less than 200miles on it. Stock build, set up tubeless. Easton Carbon Riser Bars/Stem/Grips
,
Deity Blackkat Pedals
,
Muckynutz front fender
.
Excellent condition. $2500/offer
.
NO TRADES
.
Call or text (4O6)233-9OO8
.
We are 2 WMS teachers whose house is being remodeled from June through August, and our family is looking for a place to stay as the remodel is underway. We are hoping to house sit for a family traveling for the summer or stay in town/near to town (Seeley, Frenchtown, Bitterroot, surrounding areas okay) for any several-week period cheaply. We are definitely looking to be here most of July and August, give or take a few weeks for vacations. Please let me know if you will be out of town for most of or parts of the summer or if you know someone who will! Contact Elizabeth Fessler (extension 4876) or
emfessler@mcps.k12.mt.us
Do you suffer from sensitive skin? Do you have dark spots or sun freckles that you would like erased? How about fine lines and wrinkles that make you look older than you are? Do you still have acne as an adult? I would love to help you with your skincare needs. Contact me at
missy.beatty1@gmail.com
or (406)239-0619. Thanks, Michelle Beatty
For Sale:
Excellent condition 2009 Triumph Speedmaster for sale. 2nd Owner, 7300 Miles, Freshly serviced with new spark plugs, wires and oil. Never laid down, cosmetically sound and the drive train is in great shape. This is a great bike to ride with plenty of power for a novice or competent rider! Please email kkopitzke@mcps.k12.mt.us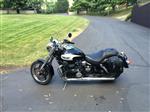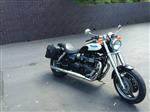 For Rent: 2 BR 2 bath, 1100 SF condo with balcony overlooking courtyard and Clark Fork River, facing South and Lolo Peak. High ceilings, WD hookups, shared garage with personal parking spot plus additional off-street parking. No smoking, possible cat with prior approval and pet deposit. $1,095/month, possibly less with year lease - Text (406)529-9431 for more info...Thanks.
Vacation in West Yellowstone at Luxury Resort - WorldMark by Wyndham Low rent! Call Annette Johnson (SSHS) 210-3781.
FOR RENT: 2 BR apt $675. In a four-plex, No pets, non-smoking. W/D hookups, storage closet, off street uncovered parking. Call Susan at 251-4050 for more information.
FOR SALE: SELECTION OF QUALITY GENTLY USED SLAT WALL ACRYLIC SHELVES, METAL BRACKETS & HOOKS AND WIRE RACK. $150 VALUE…. $45 FOR ALL Call Mary at 360-0977
FOR SALE: GENTLY USED ROYAL PROGRAMMABLE ELECTRONIC CASH REGISTER MODEL 482nt…INCLUDES MANUAL AND LOTS OF EXTRA CASH REGISTER TAPE. $50 Call Mary at 360-0977
---