Parent/Teacher Conferences
Parent/Teacher Conferences are Tuesday and Wednesday, April 4th and 5th from 4-7 p.m.
Drop-In Conference

(these visits will be kept to a 15 minute time limit) are:

Tuesday April 4 from 4:00-5:30 p.m.; and,
Wednesday April 5 from 5:30-7:00 p.m.

Appointment Only Conferences are:

Tuesday April 4 from 5:30-7:00 p.m.; and,

Wednesday April 5 from 4:00-5:30 p.m.
To SCHEDULE an APPOINTMENT: Parents may schedule an appointment with a desired teacher by calling the teacher's direct extension or through the teacher's school e-mail. All teacher contact information can be found here. Also, please contact teachers if an appointment is desired at an alternative time.
MCPS Mobile App available in Google Play Store and App Store
MCPS now offers a mobile app to help you check in easier. The app is FREE and available now in the Google Play Store and the App Store.

James Fields: New Teacher Profile
by: Mattie Steinberg | Lance Features Editor
Photo by: Ella Steinberg | Hellgate Lance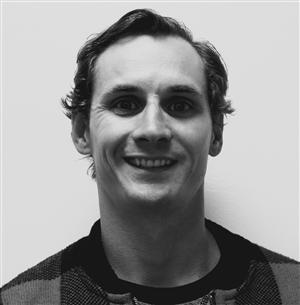 James Fields is among many of the new teachers at Hellgate this year. He teaches a few different math classes in room 118. He previously worked at Acuity Design, an engineering consulting firm, where he was co-owner and principle
design engineer. He has been teaching for seven years and also has eight years of engineering experience under this belt. So far he has noticed and enjoyed the fact that Hellgate has great staff and students and loves the location. Outside of school he loves anything outdoorsy: mountain biking, skiing, fishing and backpacking are among his favorites. This summer he even took his four-year-old son on an overnight backpacking trip! We are excited to welcome Fields to our school and see the great things he does here
MEF Creative Classroom Grants
The Missoula Education Foundation (MEF) is now accepting grant applications for the MEF 2017-2018 Creative Classroom Grants. The application deadline is April 28, 2017. Click here for complete grant details.
Announcements
Kindergarten registration begins March 6, 2017 and will run through April 14, 2017. Click here for registration details.

Hellgate Visitor Policy
All parents/visitors and guest speakers must check in at the main office to receive a visitor's pass. You must have an appt. to see a teacher and we will call that teacher before you leave the office to confirm the appt. There will be NO exceptions to this rule.